By default, you can only view Trello cards in an overlay window style. So if you're using Trello a lot and rely on cards to organize and track your tasks and projects, you might want to add the option to view it in full screen. The good thing about viewing a card in full screen is that you can write lengthy card descriptions without the need to constantly scroll down the page.
How to view Trello cards in full screen in Chrome
In Chrome, simply download and install a free extension called "Full screen card view for Trello".
After installing Full screen card view for Trello, make sure that it's properly enabled. You can go to your browser's extensions page to check its status.
Moving on, just log in to your Trello account.
View a board and then go to any of your lists.
Pick a card and click on it. If it's by default view, the card will be shown like a small popup window and you can still see the rest of your Trello board. Now, if you use the Full screen card view extension, you can notice the immediate change as your cards will be automatically shown in full screen mode.
If you can't still figure out how it works, just refer to the sample images below.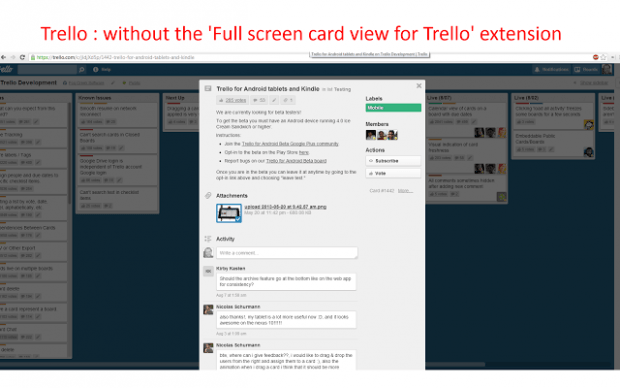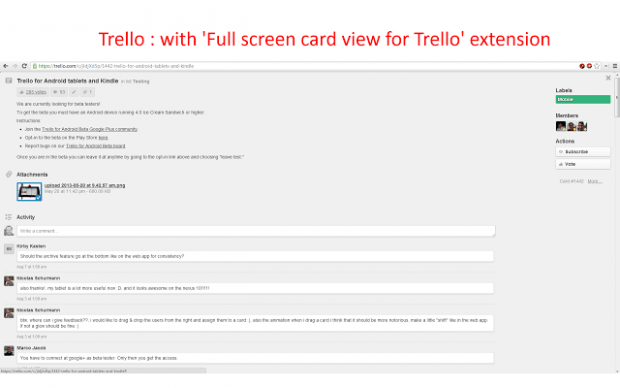 It's really that simple.
Related Posts