There are certain websites that you might want to consider opening in Incognito window instead of the normal window. Why so? It's because these sites may keep a log of your search history, browsing history and other important data on your web browser.
To prevent this from happening, it would be best to open and browse these sites in Incognito mode. How? Well, that's what you are about to learn in this post.
How to automatically open specific sites in incognito mode in Chrome
In Chrome, download and install a free browser extension called "Incognito-Filter".
After installing the extension, look for its icon on your browser's omnibar. The icon looks similar to the official icon for Google Chrome's Incognito mode.
So what's next? Open a new tab and load any page that you wish to automatically open in Incognito window.
After loading that page, click the Incognito-Filter icon and click "Add website".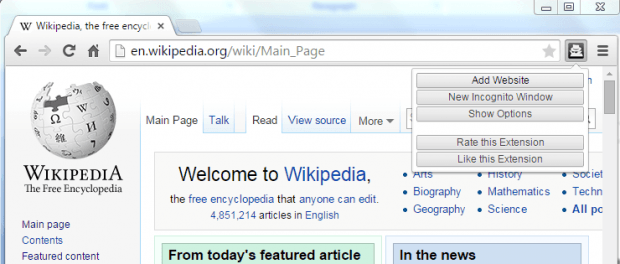 After which, the page or site will be automatically switched to Incognito mode.
Moreover, the extension will remember your settings so the next time that you open the site in normal window, it will automatically switch it to Incognito.
For example, if you set Wikipedia to open in Incognito, then every time you type the Wikipedia URL on the address bar (even in normal window), the extension will always open that site in Incognito window.
On the other hand, if you wish to return the site to normal window, just right-click on the Incognito-Filter icon again and click "Options".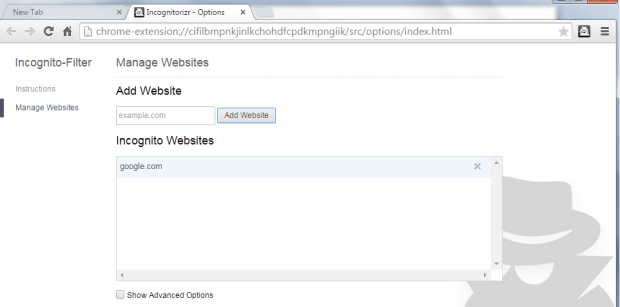 On the Incognito websites list, click the "X" mark next to the site that you wish to remove and that's it. The next time that you open that site, it will be opened in normal window.
It's really that simple.
Related Posts