I frequently copy and paste Web page URLs into article hyperlinks. This usually requires copying them with the Ctrl + C hotkey. But now I've found the FireLink add-on I can copy website URLs directly from Firefox's context menu.
Add this extension to Firefox from the FireLink page. Then open a page to copy a URL from. Right-click the page to open the context menu. Note that it now includes a Fire Link submenu as shown below.
You can select nine alternative formats to copy the page's URL with. To copy a plain URL, click the PlainText option. Then open a text document to paste it in and press Ctrl + V. That will paste it in document as below.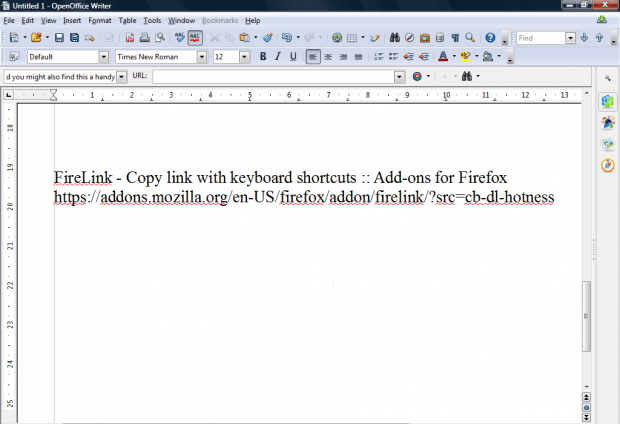 In the shot above it has pasted with a website title included. To copy the URL without the website title, select FireLink and the Edit Title option from the context menu. That will open the window in the shot directly below. Delete the title from the Text field, and click OK to close the window. Now it will copy just the URL.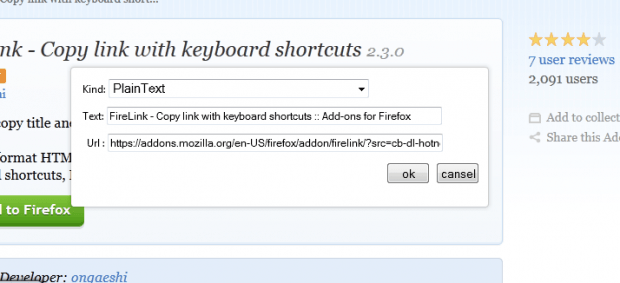 All Tabs is another option included on the extension's context menu. With that you can copy the URL of all the tabs open in Firefox. Select FireLink > All Tabs Separate > Plain Text to copy the URLs of the page tabs separately in a text document.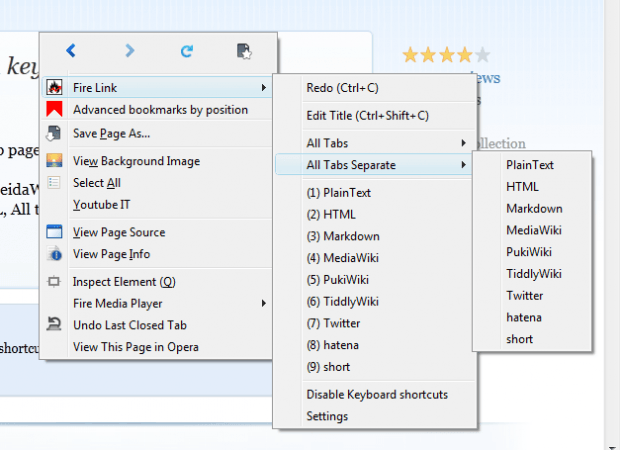 Press Settings to open the window below. That shows you the format of the copy options on the extension's context menu.  There you can add dates to the copied formats. Click the Format text boxes, and enter one of the date and time parameters listed on the page in them.
So with FireLink we can now copy one, or more, page URL directly from Firefox's context menu. That's a handy shortcut for copying URLs into documents.
Related Posts