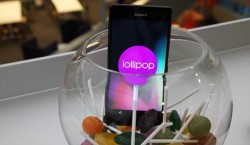 Xposed is the new framework that's available for rooted users running Android 5.0 Lollipop that makes it much easier to flash your custom ROMs and even tweak some stock Android features too! One of the most common issues when people flash anything manually from official OTA to custom ROMS (or Xposed modules) is getting stuck in a bootloop.
A bootloop means you can boot the handset past the boot screen and it just continues to go around in circles. Your hearts bound to sink when it happens, but don't worry, we have the fix for those suffering the bootloop issue for Sony Xperia devices running the Xposed framework. Here's how it's done:
Note: You are voiding the warranty by following this guide. Sometimes you can get accepted when you send devices away with such antics but if you want to keep the warranty without any issues you should not continue from here.
HOW TO FIX THE XPOSED BOOTLOOP ISSUE FOR SONY XPERIA SMARTPHONES RUNNING ANDROID 5.0 LOLLIPOP
1. The guide is written assuming you have root access already since you cannot install Xposed without root first.
2. You want to follow a rooting method that gives you the XZDualRecovery recovery. That's probably most of you already since it's really popular among Xperia users. However, if you don't have it you need to get that first and then come back.
3. Now download the Xposed Sonyfix v2.1 file to the desktop of your Windows PC.
4. Transfer that file over to the internal storage SD card of your device.
5. Boot the Xperia device of your choice into the recovery mode.
6. Navigate to the "install" option inside your custom recovery and upload the Sonyfix file you transferred from the desktop to the internal storage of your Xperia device.
7. Flash that file and then head back to the main recovery men and select to reboot the system.
Now your device will reboot and the problem is solved.
Related Posts