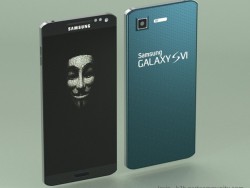 The Samsung Galaxy S6 is an amazing smartphone for 2015 in its own right, but if you really want to extract the most out of it I always recommend opening the internal hardware up with root access so you can overclock, boost the performance, create a longer lasting battery and more. However, OEMs usually hate that idea because it often makes their devices appear as though they are less stable. There's some merit to that argument as it's not uncommon to encounter the occasional hiccup along the way.
If you have gained root access and installed TWRP recovery on yours and are experiencing a battery draining issue that doesn't seem like the usual amount after a software update, you might be a victim to this bug. Learn how to fix the Samsung Galaxy S6 and Samsung Galaxy S6 Edge battery drain problem after the drop.
HOW TO FIX GALAXY S6 AND S6 EDGE BATTERY DRAIN PROBLEM AFTER ROOT AND INSTALLING TWRP RECOVERY
1. Download the correct firmware version for your model number from Sam Mobile.
2. You want to download that file above directly to the desktop of your computer and extract the file so it's no longer zipped.
3. Connect the S6 to the computer and transfer the recovery.img file inside the extracted folder on the desktop.
4. Download the Flashify app from Google Play.
5. Visit the app drawer after it's downloaded and open the Flashify app.
6. You'll need to provide it with the root access and then tap the "recovery image' option and upload the recovery image file that you transferred to the internal storage of your smartphone.
7. Wait for Flashify to finish flashing that recovery and then reboot manually by switching it off and on again.
Related Posts