To open Firefox themes, you would usually select Open menu > Add-ons. It would be better if you could select themes directly from the toolbar. You can do exactly that with the Themes Menu add-on.
First, open this page to add Themes Menu to Firefox. You'll need to place the extension's button on the toolbar. Click Open menu > Customize and then drag the add-on's icon onto the toolbar. Alternatively, you can also open the add-on from the Tools menu. Press the Themes Menu button on the toolbar to open it as below.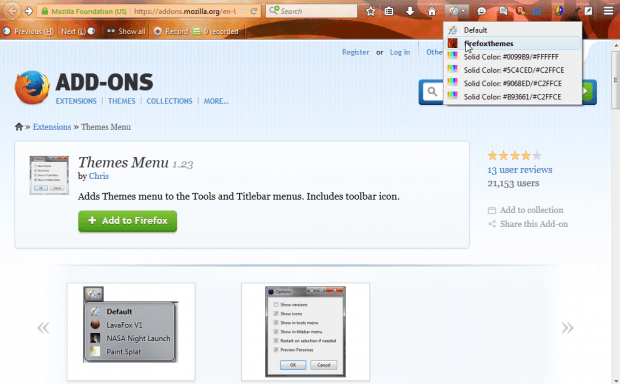 The toolbar button opens a menu that includes all your themes. So click on a theme to select it from that menu. Selecting Default restores the browser's default theme.
Press the Open menu button and select Add-ons to open your extension list. Then press the Options button beside Themes Menu to open the window below. That includes a few extra options to configure the menu with. For example, by selecting Preview Personas you can can preview the themes by moving cursor over them on menu. On the add-on's page it says not to select that option for Firefox 29 and above, but even though I've selected it the extension still works fine.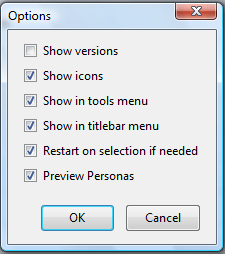 So with Themes Menu you can now quickly select and preview alternative Firefox themes directly from the toolbar. Open this page for further Themes Menu details.
Related Posts