In another post, we covered a topic on how to sort out lists in alphabetical order in Google Docs. Now, what if you wish to do the same but in MS Word? Well, if that's the case, just feel free to read and follow the steps listed below.
How to sort a list alphabetically in Word
To start off, you must first launch the Microsoft Office Word application on your computer.
Once you're on MS Word, create a new document and then create the list that you want. It can be a bulleted list or a numbered list. The choice is yours.
Highlight the list that you want to sort out.
So given that all of the items in your list are in random order, you can sort them out alphabetically by going to "Paragraph" section on your MS Word toolbar.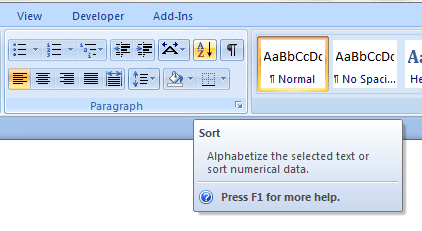 Look for the "Sort" button (see image above), click on it and on the dialog box that appears, go to "Sort by" and select "Paragraphs" and for "Type", select "Text", "Date" or "Number". The type usually depends on how your list is being presented.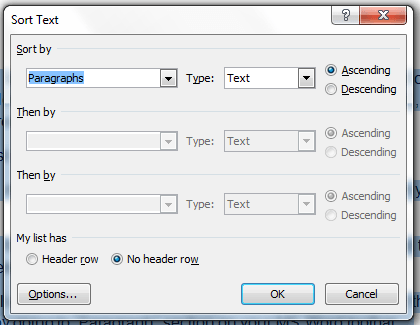 Moving on, select whether to sort out your list in ascending or descending order. If you choose ascending order, then it means that your list will be automatically sorted out from A – Z. If you choose descending order, then your list will be automatically sorted out from Z – A.
Click "OK" to confirm.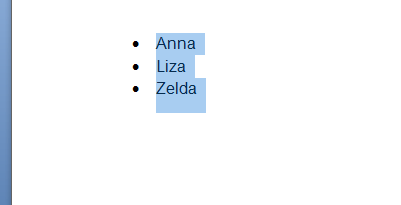 So that's it! As you can notice, your list with completely random and unsorted items has been automatically sorted out.
Related Posts