VLC Media Player is one that VideoLAN has recently updated with version 2.2, which you can add to Windows, Mac OS X and Linux platforms from here. Version 2.2. is a notable enhancement that includes new resume playback video options, enhanced codec support and built-in subtitle downloads. These are a few of the new things in the VLC Media Player 2.2 update.
Search for Plug-ins directly from the Software
Now you can search and add plug-ins, or extensions, to VLC Media Player directly from the software. Click the Tools menu at top of window and select Plug-ins to open the window directly below.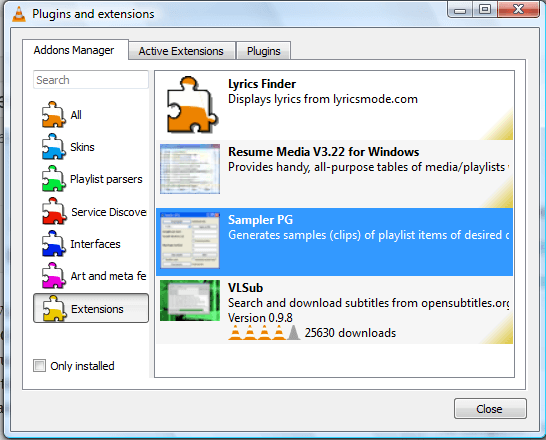 There you can search for extensions and skins by entering keywords in the text box. Select a listed extension or skin from there, and then press the Install button to add it to VLC Media Player. Click the Active Extensions tab to open a list of all you running plug-ins.
The New Resume Playback Option
VLC Media Player 2.2. boasts a new, and handy, resume playback option. When a longer video is stopped half way through, you can reopen it later and continue the playback from where you left off the last time. Note that this option only works with local video files and those that are longer than three minutes.
To activate this option, open a video that you stopped part-way through playback before. Then you'll find a Continue button at the top right of the video. Pressing that button resumes the playback at the point you left off last time in the video.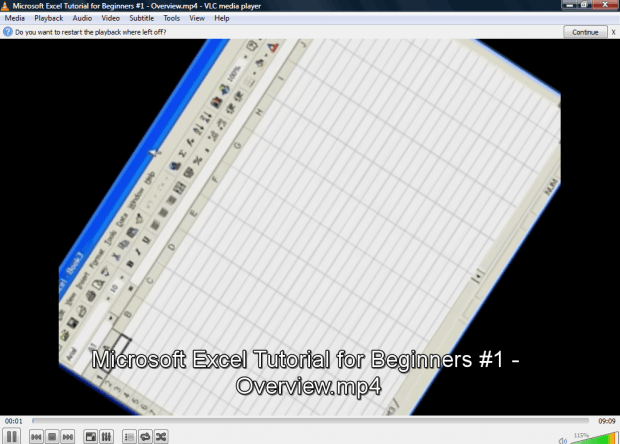 Note that you can also customize this option. Select Tools > Preference and click the Interface tab. Then you'll also need to click All under Show settings before entering continue playback in the search box. Click Qt to open the window in the shot below. That window includes a number of settings for the option under Continue playback?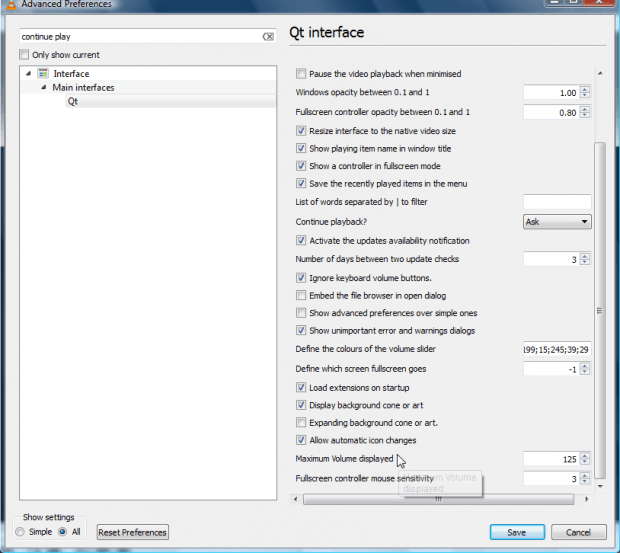 Download Subtitles
In addition, now you can download subtitles for films and TV shows. Play a movie and click View > Download subtitles to open the window in shot below. There you should enter the video's title and season or episode details if it's a TV program. Press Search by name to find matching subtitles, and then click the Download selection button.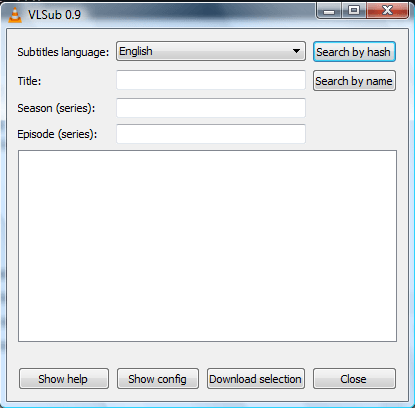 So those of a few of the new additions to the VLC Media Player 2.2 update. The new resume playback option and plug-in search tools are certainly a handy addition to the software. You can find further details about the update at this page.
Related Posts