This article covered how to open Firefox page tabs in Opera. But there's a better extension that enables you to open Firefox page tabs in any selected browser. That's the Open With add-on which opens current Firefox pages in Opera, Google Chrome, Safari, IE and more besides.
Install the add-on from this page, and restart Firefox to activate it. Then click on the Open menu button. You'll find it includes an Open with option as shown below.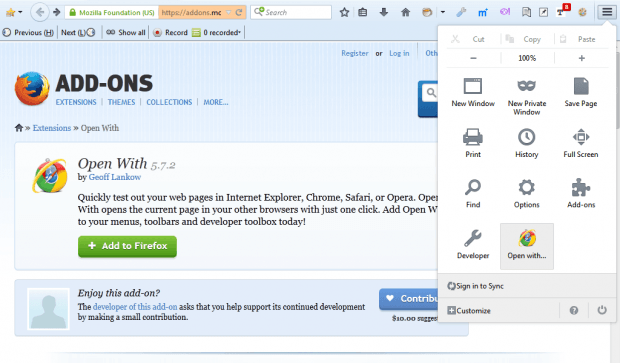 So select a page tab in Firefox to open in another browser. Then click the Open with option. You can select to open the page with any other browser on your hard disk as shown below.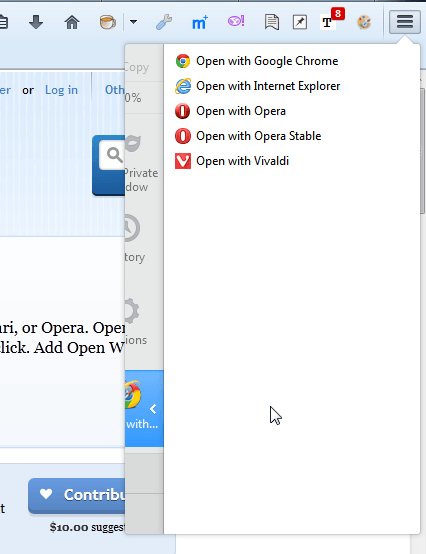 You can also add new browsers to that list. Open the Add-ons page by clicking Open menu > Add-ons. Press the Options button next to Open With to open the tab below.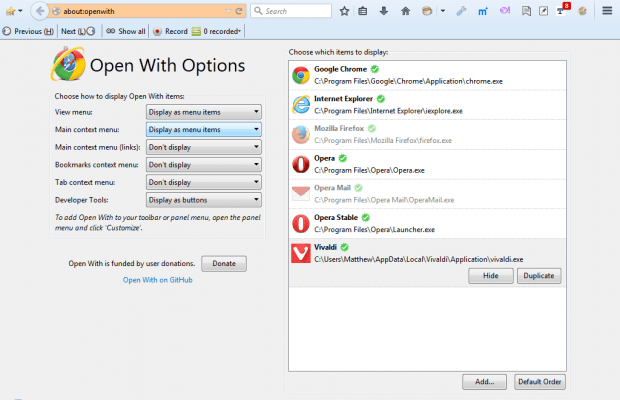 That shows you the browsers you can select to open the page tabs with. Press the Add button on that tab to add more browsers to the list.
In addition, you can also add Open With items to other parts of Firefox. For example, add the browser options to context menu by selecting Display as menu items from the Main context menu drop-down list. Alternatively, click Open menu > Customize to drag an Open With option onto the toolbar as shown below.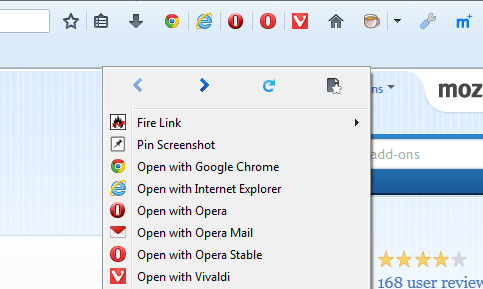 So with Open With you can now open Firefox page tabs in any alternative browser. You'll find further details at the Open With website.
Related Posts