The vast majority of website pages include hyperlinks, but you might find a few text URLs that don't open a page. For example, URLs added in text boxes at the bottom of blog posts aren't going to be hyperlinks. With Fetch Text URL you can open text URLs directly from Firefox's context menu.
Click here to open the Fetch Text URL page on the Mozilla website and add it Firefox. Restart the browser to activate the add-on. Now select some text on a page and right-click to open the context menu. It will include five new options you can select to open text URL pages as below.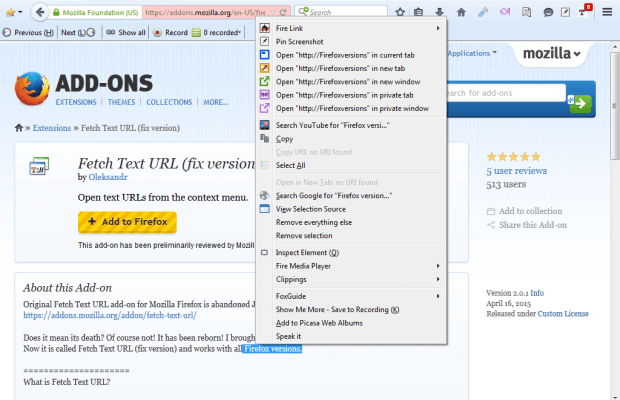 So now you'll need to find some text URLs to try the add-on out with. Look no further than this page! Below are a few text URLs you can open from the context menu. Open those in the current tab, a new tab or window by selecting the pertinent option from context menu.
www.bing.com
www.google.com
www.yahoo.com
You can customize the context menu from the Fetch Text URL option window. Click the Open menu button > Add-ons and press Options beside Fetch Text URL to open the window below.  There click on the check boxes to remove open options from the menu. Press the OK button to close the window and apply settings.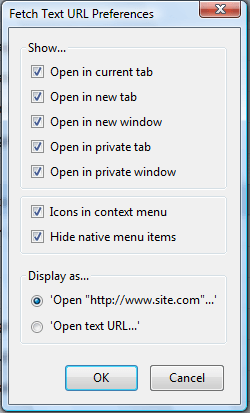 So this a relatively basic, but effective, Firefox add-on. It will come in handy when you find a text URL on a website or blog.
Related Posts