Web-based games are certainly expanding. There are number of sites that include directories of Web games to play in your browser. For more direct access to Web games, check out the Free Flash, Unity3D and html5 games and MyPlayCity Gametab Firefox add-ons.
Free Flash, Unity 3D and HTML5 games
First, add the Free Flash, Unity 3D and HTML5 games extension to Firefox from here. Then you'll find a T button on the browser's toolbar. Click on that button to open a panel of games as shown below.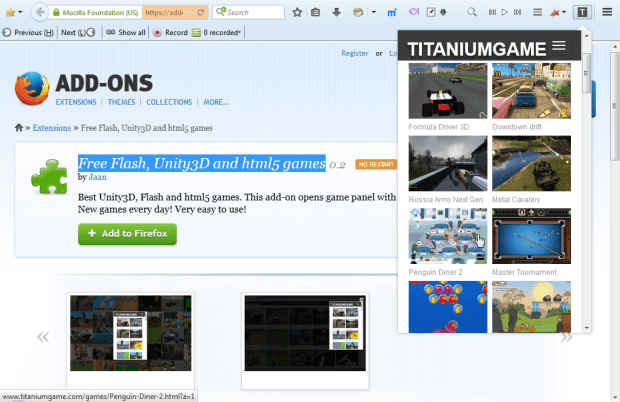 Now click on one of the game thumbnails to open it in the browser. The shortcuts open the games on the TITANIUMGAME website as shown below. You can search for specific categories of games by pressing the button at the top right of the add-on's panel.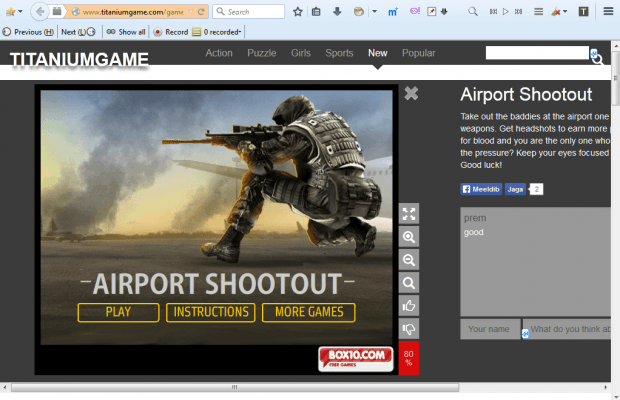 MyPlayCity Gametab
MyPlayCity Gametab is an extension that adds game shortcuts to Firefox's New Tab page. Add it to Firefox from the MyPlayCity Gametab page. Then click the New Tab button to open the page below.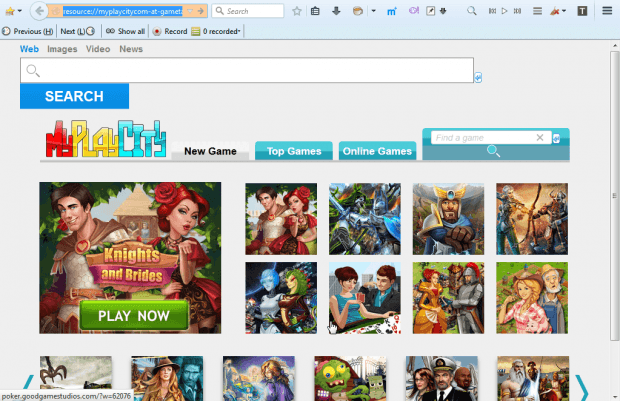 So now you can click on the thumbnail shortcuts to open the games in Firefox. As some might require a registration, the shortcut might open a registration page. The thumbnail might also take you to a download page for the game. Click the New Game, Top Game and Online Games tabs to open alternative Web games.
Alternatively, you can also search for a specific game. Enter a keyword in the smaller search box on the right of the page. The search box at the top is a website search engine.
So those are two Firefox add-ons that give you more direct access to Web games. With Free Flash, Unity 3D and HTML5 games and MyPlayCity Gametab you can quickly open games from Firefox's toolbar and New Tab page. Free Flash, Unity 3D and HTML5 games is also available for Google Chrome.
Related Posts