Sure, there are quite a few add-ons available for Firefox that enable you to customize the New Tab page backgrounds. But you can't add alternating landscape photos to the New Tab page with most of them. Tab Trekker – New Tab Page is a New Tab page extension that adds alternating landscape wallpapers to the page, a clock, weather updates and shortcuts to recently visited pages.
Open the Tab Trekker page to add it to Firefox. Then open your New Tab page. It will open as below, but perhaps with an alternative background.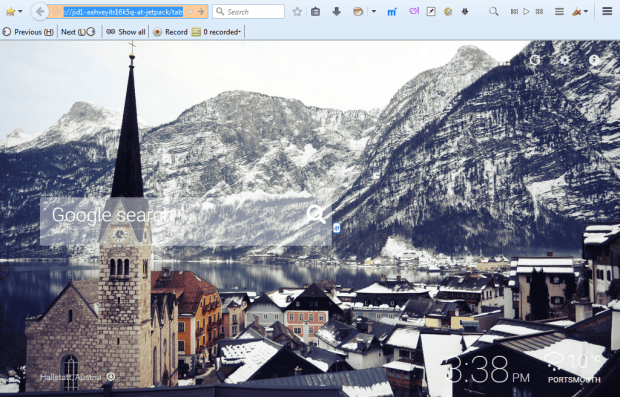 The great thing about Tab Trekker is that you can quickly switch to alternative landscape backgrounds. Click the arrow icon on the toolbar at the top right of the page to switch the background to an alternative photo. At the bottom left corner there's a hyperlink to photo source.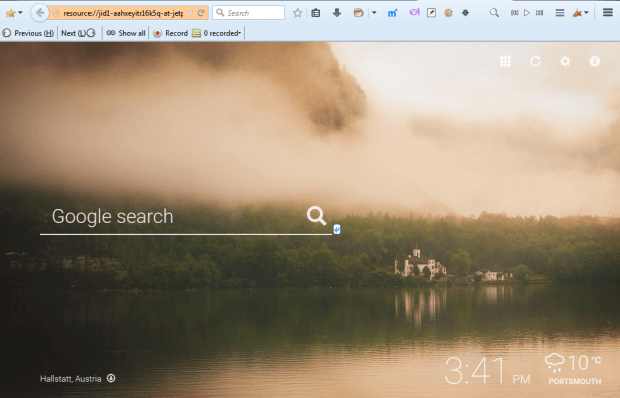 In addition, the page includes a clock and weather updates, which you can select to open forecasts, in the bottom right corner. You can configure both by selecting the cog icon on the toolbar. That will open the add-on settings tab in the shot below. Enter a destination for weather updates in the Location text box. There you can also select a 24 hour clock format. Select the Bing or Yahoo radio buttons to choose alternative search engines for the page's search box.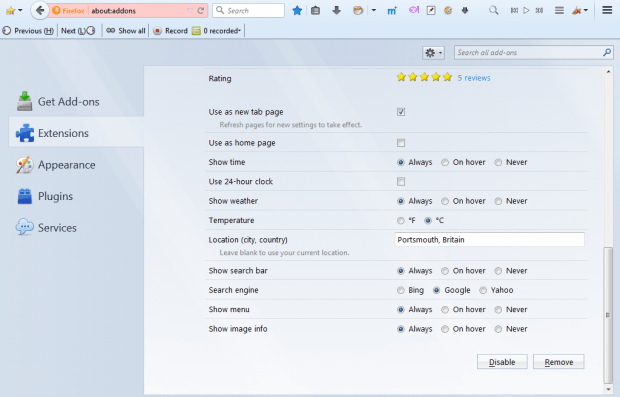 You can also open website pages from the Tab Trekker tab. Click the grid icon on the left of the toolbar to open shortcuts to recently visited pages. Then click the shortcuts from there to open the pages.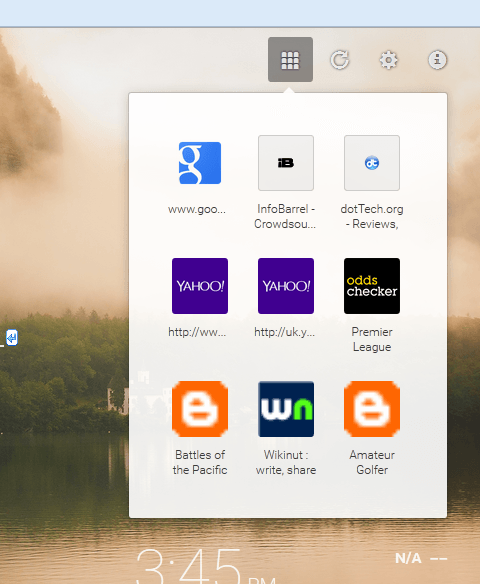 So with Tab Trekker you can add a variety of dazzling landscape photos to your New Tab page backgrounds. Plus it adds handy page shortcuts, a clock and weather updates to the page.
Related Posts