By doing a simple web search, you can easily find sites that allow you to upload and share files online. The thing is what if you want to provide mirror sites for a particular file that you're sharing online. This way, other users can still download your file on any of the available mirror sites just in case the original download link fails to work.
So if this is what you want, then you need to learn how to upload files to multiple hosting sites at the same time. It will definitely save you time and effort.
How to upload files to multiple hosting sites at once
For this method, you may use any web browser but it would be best to use Firefox or Chrome.
Next, go to the homepage of "Mirrorcreator". Once you're there, you aren't required to log in. You can just use the service as a guest user. Just remember that if you use the service as a guest, there are limitations like the ones listed below:

You can't upload to hosting sites that requires user log-in or registration.
You cannot use the "Remote URL Upload" option.

Anyways, just scroll down the page and look for the "Upload File" section. You may upload your file from your PC. Just remember that the file size limit is 400MB. You can also upload any type of file. You can upload documents, images, PDFs, ZIPs, etc.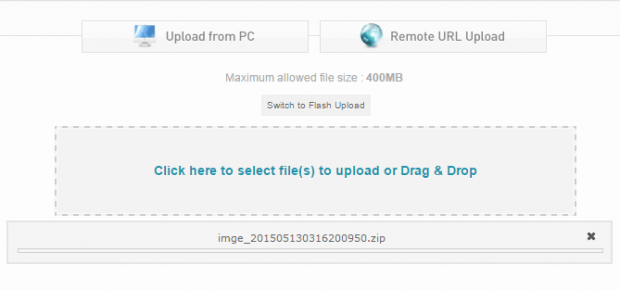 With Mirrorcreator, you can also upload multiple files at once.

So what's next? Just scroll down the page again and then select the hosting sites where you want to upload your file. By default, guest users can upload their files simultaneously to SolidFiles, SendMyWay and HugeFiles. The other sites where you can upload your files are as follows – Rghost, Gett, GameFront, Uploadable, FilesFm, MegaShares, ZippyShare, Shared, Ziddu, EzFile, FourShared, TwoShared, DepositFiles, Dropbox, etc.
Click the "Start Uploading" button to confirm.
Wait while your file is being uploaded and once done, you can just copy and share the Mirrorcreator link on the next page.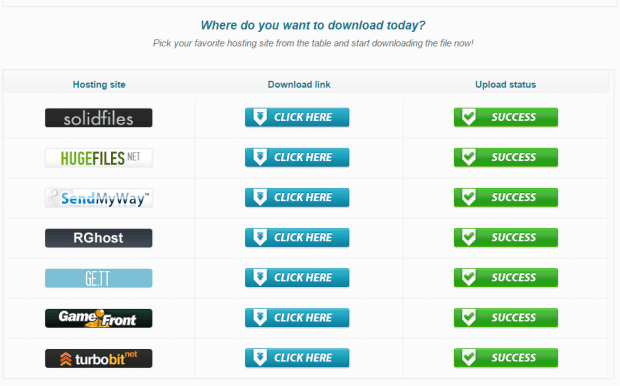 So when a user clicks the Mirrorcreator link, he or she will be prompted to download the file in the original download link first. If that fails, the user may scroll down the page to download the file from one of the available mirror sites.
Related Posts