Impress is the presentation application included with the OpenOffice suite. With it you can set up presentations, as covered here, and photography slideshows. You can set up a photo album slideshow more quickly by adding the PhotoAlbum plug-in to the software.
Open PhotoAlbum's page and press Download extension to save its ZIP file. As it saves as a ZIP, you'll need to open a OpenOffice application and select Tools > Extension Manager. Then press Add, select the plug-in's ZIP file and click Open to add it to the software. Open Impress and select Tools > Add-ons to expand the menu below. You'll find that it now includes a Create Photo Albums option on it.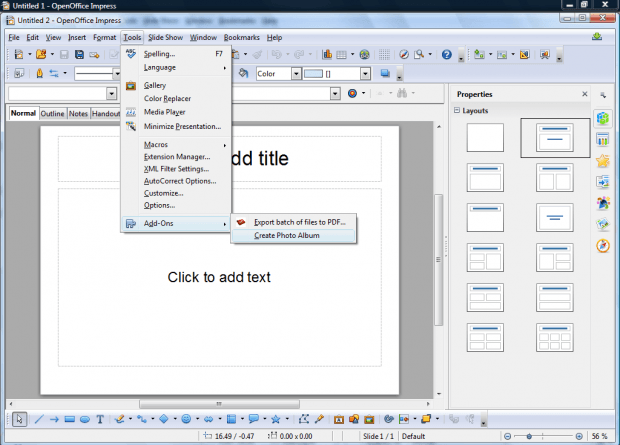 Now you can set up photo album slideshows by selecting that option. Click Create Photo Albums, and choose a folder that includes the photos for the slideshow. Press the OK button to open the slideshow in the presentation software.
Then your photos open in a slideshow with random transition effects. You can still edit the slideshow much the same as any other. To select more specific transition effects, right-click one of the slides, select Slide Transition and choose an alternative. You can also modify the transition's speed and audio by selecting the pertinent drop-down lists below the transition effects.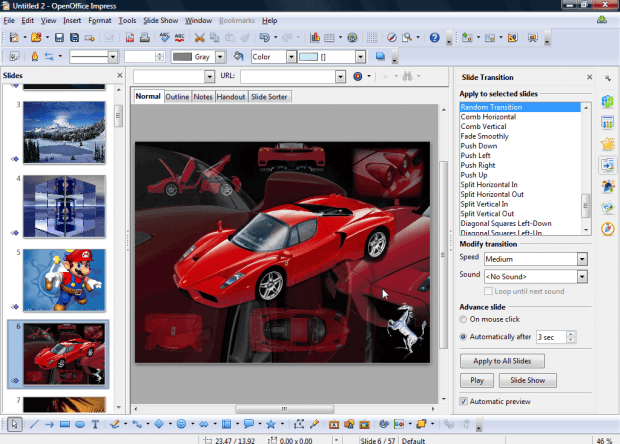 So with the PhotoAlbum plug-in you can now quickly set up a slideshow from a folder of photos. It effectively sets up a slideshow for you that you can save and play to showcase your favorite photography.
Related Posts