Do you need to convert lots of numbers in a spreadsheet to text? If so, you can do exactly that with OpenOffice's Numbertext plug-in. That's a plug-in which adds a new NUMBERTEXT function to Calc spreadsheets.
Open this page on the OpenOffice website to add the plug-in to application. Press Download extension and select Open with to open the Extension Manager. Then click OK to install Numbertext.
Now open Calc and enter a few numbers into spreadsheet cells. Select a cell to add the NUMBERTEXT function to. Press the fx button to open the Function Wizard window, select Numbertext and click Next to open further options as below.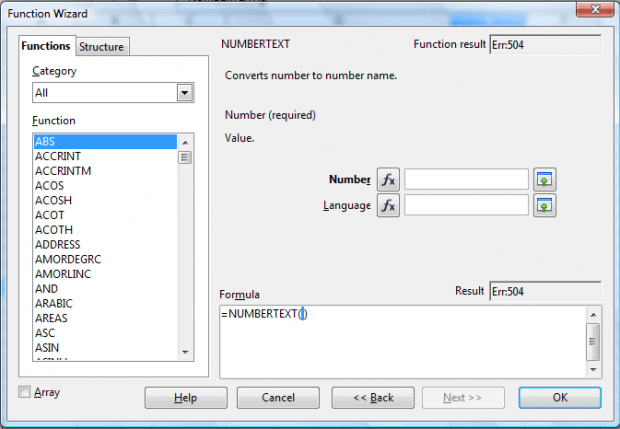 Click the button beside the Number field and select a cell with a value in it to convert to text. Then click in the Language box below that. There enter "en-US" as shown in the shot below.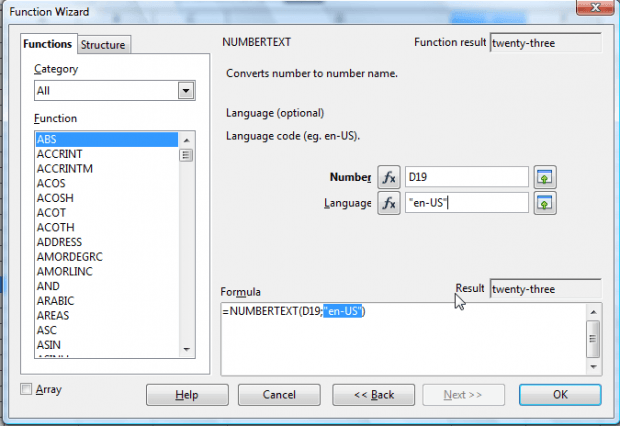 Next, press OK to close window and add the function to your spreadsheet. It will convert the number to its text alternative as in the snapshot below. Then you can drag the bottom right corner of the function's cell over others below it to copy the function to other cells and convert further numbers to text.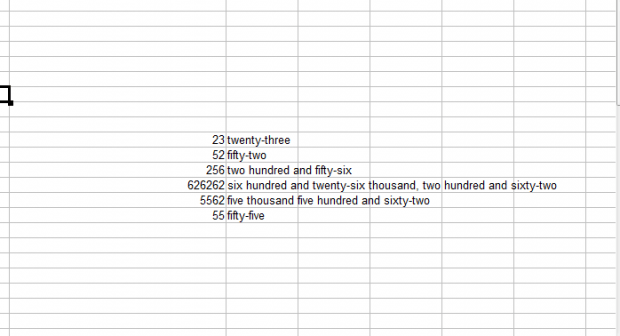 The plug-in also includes a =MONEYTEXT function. That converts a number to currency text. Select MONEYTEXT from the Function Wizard window. Click the Select button beside Number to choose a cell value to convert. Then enter "USD" in the Currency/function text box and "en-US" in the Language field. Press OK to convert the number to currency text as shown below.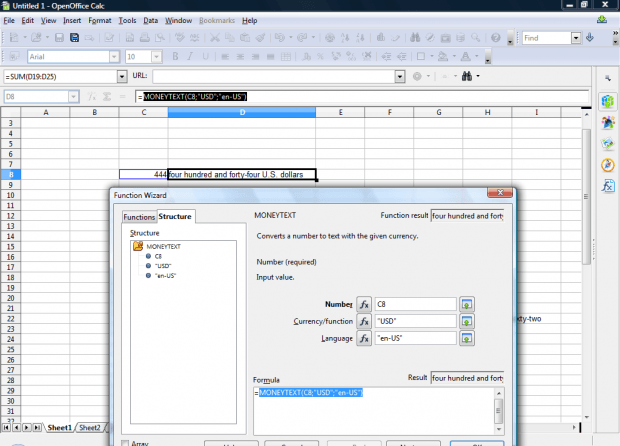 Those are a couple of new, and handy, functions you can add to Calc spreadsheets. With them you can now quickly convert numbers to text.
Related Posts