If you're regularly using Google Drive to store, manage, update and share your files, then you most likely know how troublesome it is to access your Drive dashboard especially if you're viewing a non-Google site.
Of course, there are a couple of workarounds such as adding Drive to your bookmarks bar. Still, it will make you leave your current page to view the Drive dashboard.
If you want to easily check Google Drive without even leaving the page or site that you're on, the best option would be to open it in a popup window. If you don't know how, simply read on.
How to check Google Drive in a popup window in Chrome
Download and install the "Checker Plus for Google Drive" extension on your Chrome web browser.
After adding the said extension, just click the Checker Plus icon on your browser's omnibar.

Click the "Grant Access" button on the popup window to allow the extension to access your Google Drive account.
Click "Accept" on the "Request for Permission" dialog.
Once done, your Google Drive files will automatically show up on the popup window. In case they don't, just press the reload icon.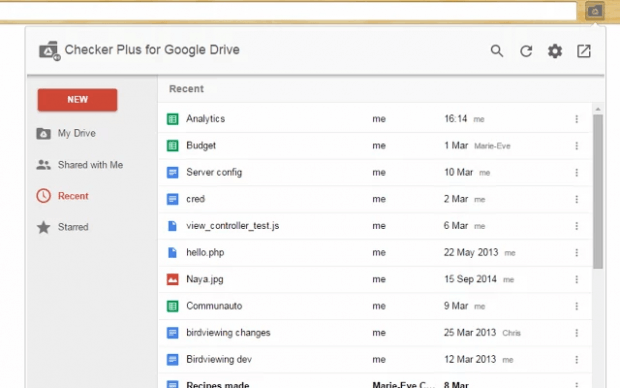 Now, click any of your files to open them in a separate tab. You can also use the search tool to quickly search for documents and files.
That's it. You're done.
As you can notice, the Checker Plus popup window shows your files in the same way as you view them on your Google Drive dashboard. It also makes it easier for you to create new documents, spreadsheets and slides.
Related Posts