There are times when you feel like switching to Incognito browsing but just for a specific tab or site. The thing is if you're on the normal browsing window, there is no option that will allow you to open the current tab in Incognito mode. So in order to do that in Chrome, you must find a workaround and that's what you are about to learn in this post.
How to quickly open current tab in Incognito mode in Chrome
First off, you will need to add the "Incognito This Tab" extension to Chrome.
After adding the said extension, it will update your browser's page context menu and add the option for "Incognito This Tab".
In addition, it will also place its shortcut icon on your browser's omnibox.
So what's next? Just simply view any web page or site in normal window. You can open multiple tabs but do note that the tab that you are currently viewing will be your "current tab".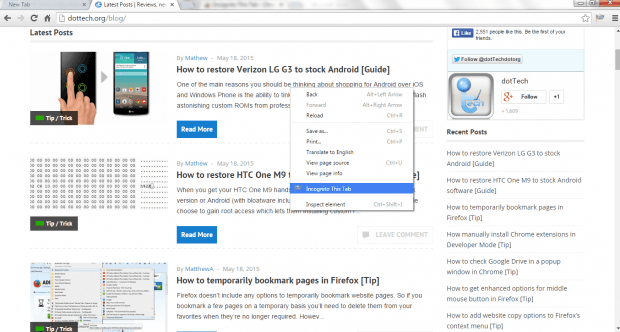 Now, you have two options if you want to open your current tab in Incognito window. Your first option would be to click the extension's icon on the omnibox. As for the second option, you just need to right-click on any area of the page. Once you see the page context menu, select "Incognito This Tab".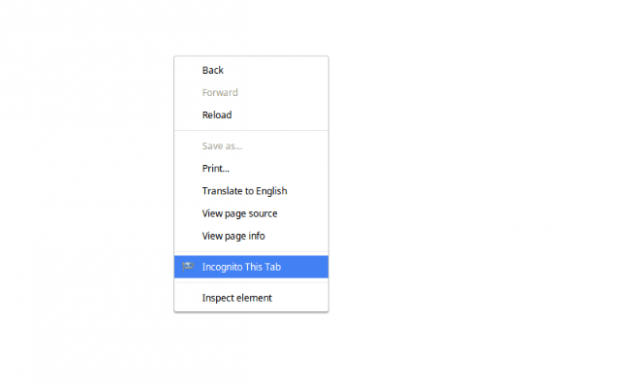 So that's it. Your current tab will be automatically loaded in Incognito mode but do note that it will not close the original tab. So it's like you're having two versions of the tab. The original one is on the normal window while the other is on Incognito.
Related Posts