Tracking the time you spent on various websites and pages can help you in many ways. For example, it can help you determine the sites that you frequently visit that aren't really related to your work or task. It can also help you find out the time that you usually spend on checking your Facebook and Twitter account.
So if you're mainly using Chrome, you can easily track the time that you spent on various sites and have them displayed to you each time you open a new tab. Sounds cool, right? Well, here are the steps that you should follow.
How to track time spent on various websites in Chrome
In Chrome, download and install a free browser extension called "Trackr".
Once installed, Trackr will not add or place any icons on your browser's omnibox. Instead, it will automatically replace your new tab page.
So what's next? Just simply visit any website or page like usual. Continue with your work, take a break, browse the web, check your feed on Facebook, post a tweet, etc.
Once you're all set to check the time that you've spent on each site that you visited, just open a new tab page in Chrome.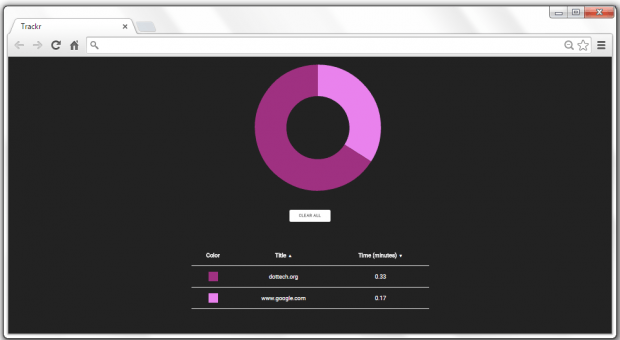 In the new tab page, you'll see a color-coded graph (pie chart) and below it is a detailed list of the sites that you've visited. If you hover on each part of the graph, you'll be able to know the time that you've spent on each site (in minutes).
You can click the "Clear All" button to clear your current record and start all over again.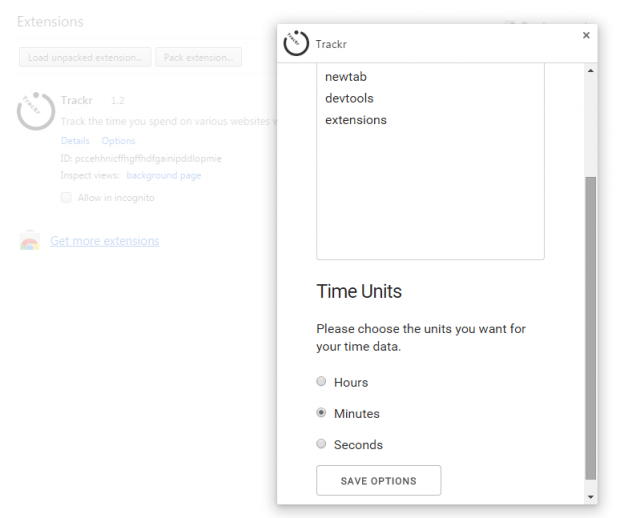 Related Posts