Windows includes a Win + L shortcut that locks your system. It effectively logs out of Windows. As an alternative to locking Windows with that hotkey, you can try out BlueLife KeyFreeze. With that you can lock your mouse and keyboard keys, but remain within Windows.
Press the Download button on this page to save the BlueLife KeyFreeze ZIP. Select Extract All from the ZIP's context menu to extract it. Then run the software from the extracted folder. You'll find a green padlock icon on the system tray as below.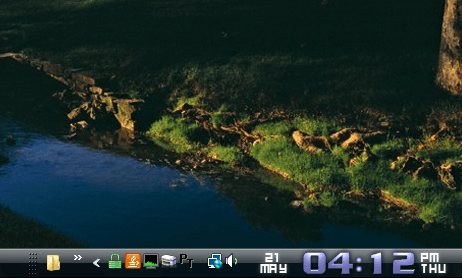 Now click that padlock icon to lock your mouse and keyboard. A five second countdown begins as shown in shot below. Once your mouse and keyboard are locked, the cursor and keyboard keys don't open anything in Windows. For instance, the software windows in taskbar don't open them when you select them.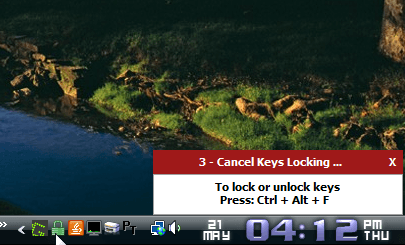 Thus, Windows is effectively locked even if you're still logged in. Unlock the system by pressing Ctrl + Alt + F. The Ctrl + Alt + F hotkey also locks the system.
To select further options, right-click the software's icon in system tray. Select Options from the context menu to open the BlueLife KeyFreeze v1.3 – Options window below. There you can configure the hotkey by selecting the Hotkey for lock / unlock drop-down list. You can also adjust the countdown by entering an alternative value in the Countdown before locking text box. In addition, there's an option that locks the keys when system is idle.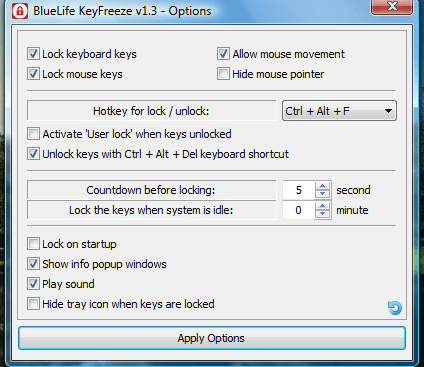 So this software gives you an alternative way to lock Windows. Then you can lock your system's mouse and keys but remain within Windows.
Related Posts