Adding bookmarks to sub-folders is a good way to organize them. Then you can organize your fave websites into more specific folders. In addition, you can also open multiple bookmarks from their folders.
Click Bookmarks on the browser's menu bar. Then right-click on one of the bookmark folders to open the context menu in the shot below. Note the context menu includes an Open All in Tabs option at the top.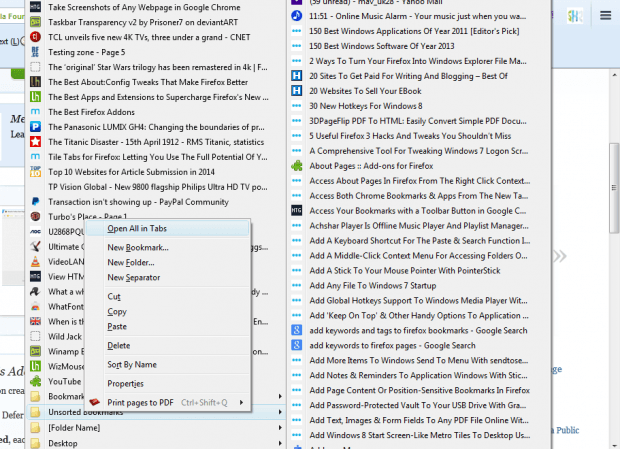 Select that option to open all the websites included in the folder. So you can open multiple bookmarks in Firefox without any extra add-ons. However, if there are lots of pages in the folder it might take the browser a few minutes to open them all. So one developer has developed the Open Some Bookmarks add-on for Firefox that enables you to open a specific number of bookmarks in a folder.
This is the Open Some Bookmarks page on Mozilla's website. Add it to Firefox from there, and then restart the browser to activate it. Open the bookmarks menu and then select one of the folders on it. The folder submenu will include an Open Some – Defer Others option at the top as shown below.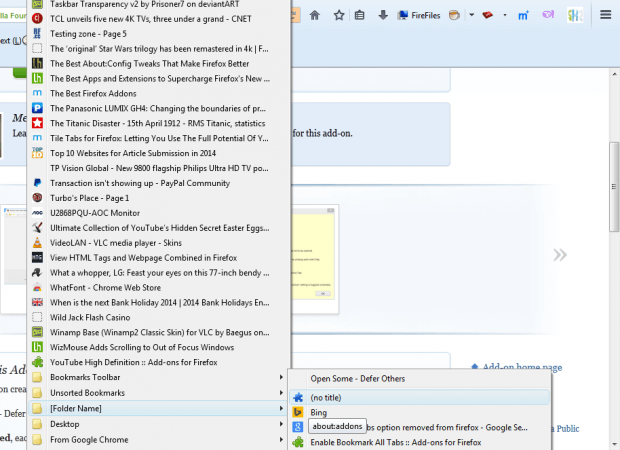 Next, adjust the number of pages it opens from the Open Some Bookmarks window in the shot below. To open that window, click Open menu > Add-ons and Options beside Open Some Bookmarks. Then enter a number in the Open Count text box.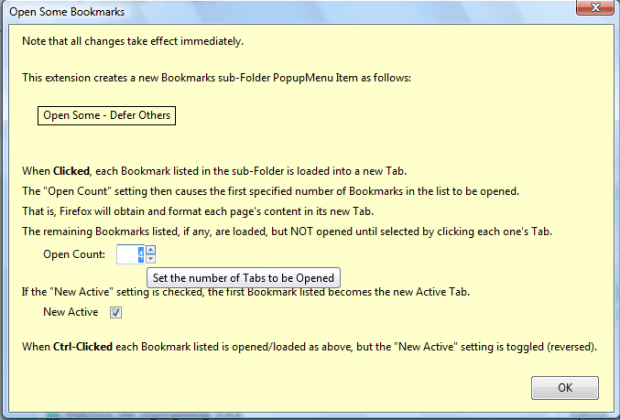 Now when you click the Open Some – Defer Others option, only the specified number of pages open in Firefox. All the other pages in the folder load, but don't open in the browser. The other pages open when you select them on the tab bar.
Consequently, this add-on gives you a quicker way to load all the pages in a bookmark folder. Open the Open Some Bookmarks website for further details.
Related Posts