Start Menu perhaps is the most discussed thing in Windows 10 because of its absence from Windows 8. Since the very early builds of Windows 10, Microsoft has tested many styles and functions for the Start Menu. At this time, it's safe to say that most things, including Start Menu, won't see many new features added but some tweaks here and there. In the latest build, 10130, you can notice that the full-screen button at the top right of the Start Menu has disappeared. It's because Microsoft has recently made this button as an option in the Settings app.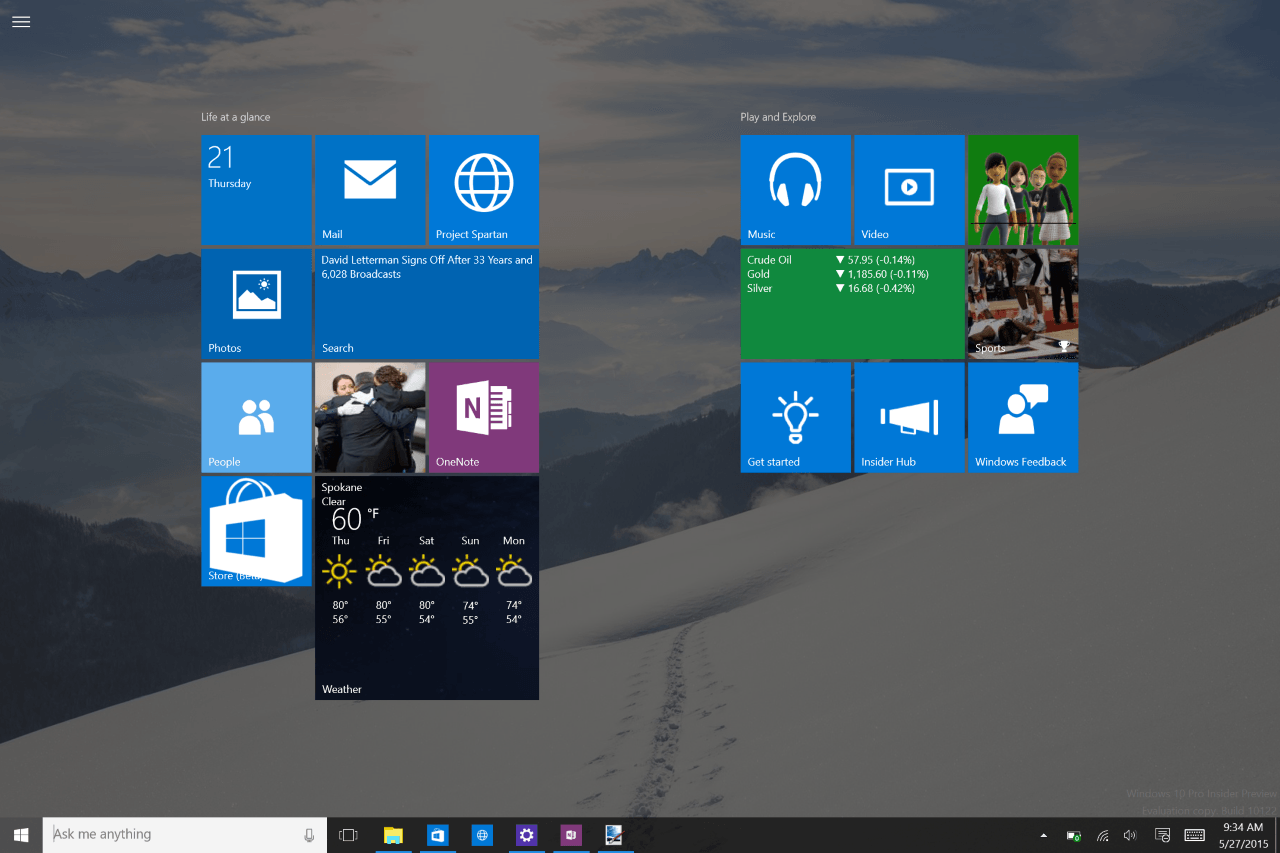 Switching the Start Menu to full-screen mode when in the desktop in Windows 10
According to Microsoft, they made this change to remove the confusion for users. They say many users think this full-screen button on the Start Menu will switch them to Tablet Mode, but in reality, it merely maximizes the Start Menu. If you like to have your Start Menu in full-screen mode as in Windows 8, you can follow these steps.
Right click/long tap on the desktop and choose Personalize.
In the Settings app, select Start on the left.
Then just simply switch on "Use full-screen Start when in the desktop."
And that is all!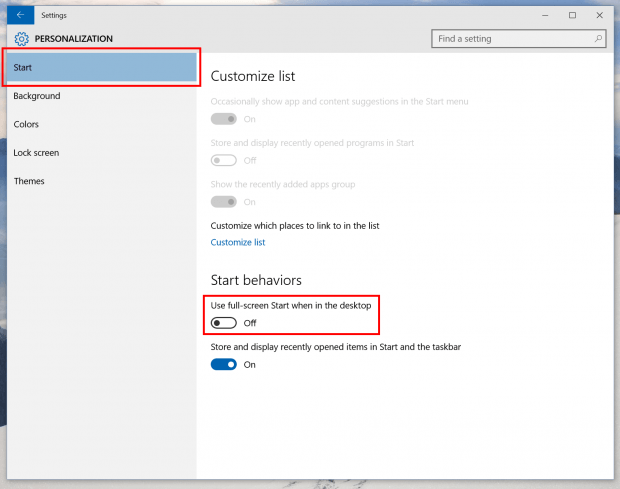 Related Posts