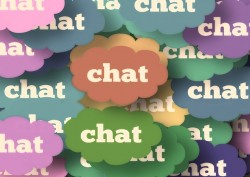 In the online world, it can be dangerous to easily give out your personal profile to strangers. The thing is most chat applications nowadays would require you to provide your email and password. So what if you simply want to chat anonymously together with a certain group of people? For example, you can invite random users from a certain online community or group to chat with you about a certain topic without the need to expose yourselves. If that's what you want, then you must first learn how to create an online chat room for anonymous users.
How to create a chat room for anonymous users online
For this, we will be using a free online anonymous chat service called "Anonymous Chatters". The service is still in beta but it's functional and reliable enough to be used for casual chats.
So first, go to the homepage of Anonymous Chatters and once you're there, click the "Create room" button.
When asked to enter a chat room name, just pick a name that's relevant to the topic that you wish to talk about. For example, you can use "Android Talk 101" as your chat room name. Don't forget to click "Create" to confirm.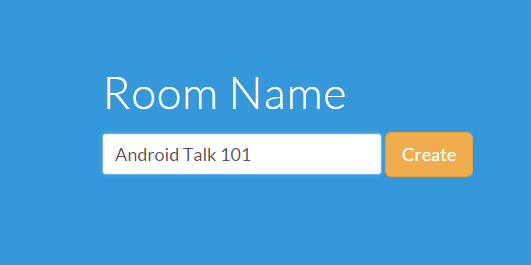 Once your chat room is created, just copy and share the chat room URL provided. You can copy the URL directly or use the share buttons to share it to your followers on Facebook or Twitter.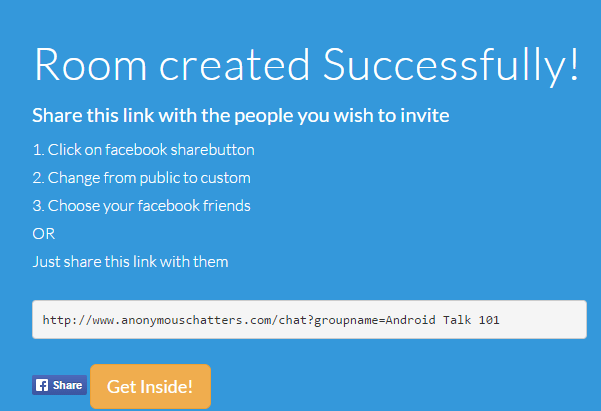 Once a user clicks the link, he or she will be automatically directed to your anonymous chat room. You may now start chatting without revealing any personal information like your real name, age, location, etc.
Other sites like Anonymous Chatters
If you are looking for other web services or applications that works like Anonymous Chatters, you can check it these sites listed below:
You are also free to suggest more online anonymous chat apps in the comments section below.
Related Posts