Since the iOS 9 beta release arrived, we've noticed many changes from iOS 8 — one of which is the standalone iCloud Drive app. Apart from it being a dedicated app now, there's no notifiable differences with the apps own UI.
As you probably know, what is one woman's treasure is another man's trash. If you don't want to have a standalone iCloud Drive app on your Apple OS, you can easily disable it. Likewise, it's just as easy to enable once again if you have a change of heart.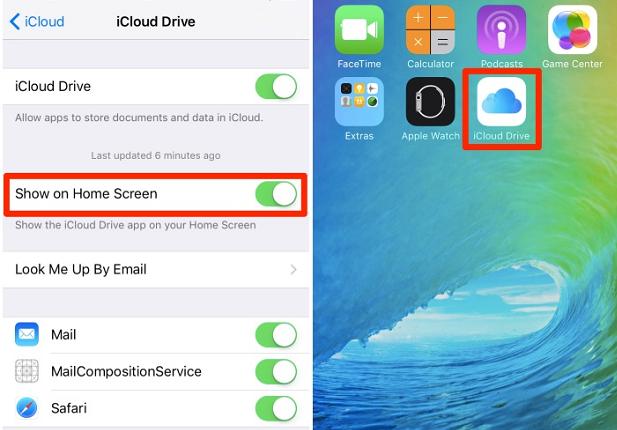 Be default, you will be prompted to activate the iCloud Drive app once you start setting up your new OS. Those of you who accepted that notification will have it running. However, if you didn't accept the notification, then you'll need to enable it. Here's how to do that:
HOW TO ENABLE AND DISABLE THE ICLOUD DRIVE APP USING IOS 9
Turn on the iPad of your choice.
Open the Settings app.
Use your details to log in to the iCloud account registered in your name.
Tap your finger over the iCloud Drive option.
Toggle the option to "show on home screen".
That's all you need. Now if you want to disable the same iCloud Drive application, you just follow through the same steps until the last one but toggle the switch off instead.
Related Posts