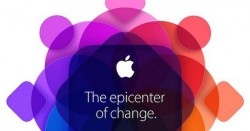 If you couldn't resist checking out the latest offer from the fruit company but wish you hadn't, it's not a huge deal since you can just downgrade once again to iOS 8 — the version of iOS you were using before you upgraded. The iOS 9 beta release is available for every iPhone above the iPhone 4 and most other iOS devices too, including the iPad range and iPod touch. You can follow this same how-to guide for all devices. Here's how to easily downgrade from iOS 9 Beta to iOS 8 official public release software.
REQUIREMENTS
Ideally, your latest backup in iCloud on iTunes is of iOS 8 before you upgraded to iOS 9. That way you can restore that same iOS 8 data back on your handset.
Warning: If you made a backup on iOS 9 and then downgrade to this iOS 8, you cannot restore the iOS 9 backup file.
HOW TO DOWNGRADE IOS 9 TO IOS 8
Visit Google and download the latest iOS 8 version for your device. Simply type your device name followed by iOS 8 IPSW file and check the results. Now come back to this guide.
You can only restore iOS 8.3. Anything earlier won't work because Apple is no longer signing that software release.
Turn on the computer (Mac or Windows) and launch iTunes.
Switch the Apple device in DFU mode by pressing and holding the Home + Sleep/Wake buttons at the same time. Do not release the buttons until 10 seconds pass. You have to be pretty precise with the timing. Try and release before the clock ticks over to the 11 seconds.
If done to the Apple devices satisfaction, the screen will turn black as if it's off.
Users of Mac computers must now hold down the Alt/Option key and click the Restore iPhone option.
Users of Microsoft Windows OS need to hold the Shift key and select to restore the iPhone.
A folder will now open on your computer. Select the IPSW firmware (software) file you downloaded earlier.
Click the Open button in the bottom right corner of the display.
Wait until it asks you to confirm restoring and select yes.
You'll now see iTunes take over at this point and a progress bar across the display of the computer so you can see how it's going. It usually takes around 15 minutes until it's done depending on your connection.
Related Posts