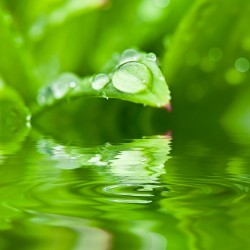 There are certain kinds of calming and relaxing music that can help relieve your stress and anxiety. In certain cases, listening to these types of music can even help relieve pain and muscle fatigue. Of course, there are premium meditational and relaxation tracks that you can purchase online. The thing is what if you're looking for something that you can easily load and stream online for free? If that is the case, then you better check out some of these sites that offer free relaxing and calming music.
How to listen to relaxing and calming music online
CalmSound may offer premium albums in its shop but it also offers a combination of its high-quality calming and relaxing music for free. All you need is to go to its homepage and then pick a track. It has ocean sounds, thunderstorm, rainforest, rain sounds, country garden, relaxing mix, etc. As the music plays, you also get to view a live nature video that you can set in full screen.

With Soundrown, there are a wide variety of sounds that you can play and listen for free. There's the coffee shop, rain, waves, fire, birds, night, train, fountain, white noise, playground, etc. What's even great about this site is that you can overlap the sounds. That means you can play bird sounds and listen to white noise or fountain sounds at the same time. You can also adjust the volume for each sound in the menu bar.
Live365 has a specific list of stations where you can listen to relaxing and soothing sounds. Each station has a description and tag so just feel free to choose the one that you like. Plus, the music will be played right then and there. There's no need for you to download or install a separate music player.

With SoundSleeping, you can choose and save your sound mixes. Not only does it offer calming and relaxing sounds, it also offers sounds that create a hypnotic effect that helps reduce anxiety and induce sleep. Its sound mixer, on the other hand, lets you combine up to five sounds and then play them all at the same time. You can also adjust the volume and panning of each sound as you like.
So that's it. Majority of these sites are so easy to use. You basically just need to pick a sound or track to play it and then you can relax.
Related Posts