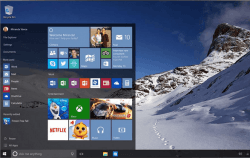 If you ever get lucky enough to receive that "Get Windows 10" upgrade notification on your computer, then you have two choices. You can either opt to upgrade from your current Windows OS version to Windows 10 or simply keep your current OS version for personal or work preferences. Now, if you choose the latter, that won't stop Microsoft from constantly pushing the upgrade notice into your computer. It can really get annoying at certain point so why don't you just completely turn it off? If you still don't know, then these steps will help you achieve what you want.
How to disable the Get Windows 10 upgrade notification in Windows 7 and 8
Option 1 – Manually remove the "Get Windows 10" icon from the notification area
To do so, simply go to your computer's Control Panel > Programs > Programs and Features. On the side menu, find and click "Installed Updates".
On the installed updates list, look for the "Windows KB3035583" update.
Click on the said update and then on the menu bar, select "Uninstall".
That's it. You'll no longer be able to see the "Get Windows 10" upgrade notice on your computer.
Option 2 – Use a graphical uninstaller
If you think that the first option is difficult to follow, you can opt to use a graphical uninstaller called "I Don't Want Windows 10".
Just click here to view and download the ZIP package of I Don't Want Windows 10 from its GitHub page. Unzip the package and then run it. When you see a dialog, just click "I Agree" after carefully reading its Terms and Conditions.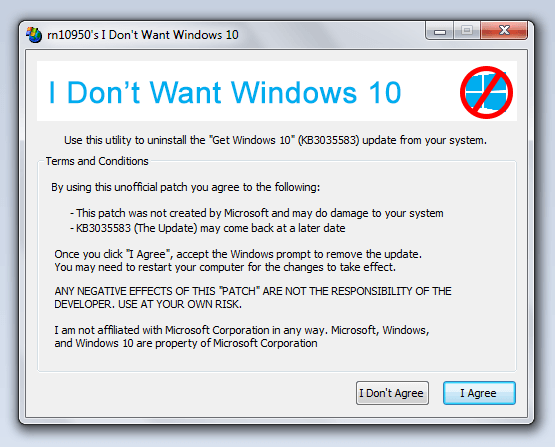 It will automatically remove the "Get Windows 10 KB3035583" update from your system.
So that's it. You're done.
Related Posts