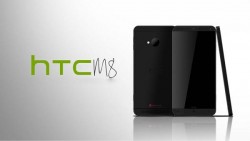 Koushik Dutta's ClockworkMod recovery is still fancied by many people today as the best custom recovery image available and it will likely always have a stern following. ClockworkMod features built-in ADB, NANDROID for backing up with ease, a unique file browser for ROMs and much of the same options from the menu's as TWRP recovery. However, they are worded slightly differently. Anyway, if you want CWM on the One M8 handset, here's how it's done:
REQUIREMENTS
You need to unlock the HTC One M8 Bootloader before starting the guide.
BEFORE YOU BEGIN 
Install the HTC USB Drivers if you haven't installed them for a while. It's best to restart the Windows computer you are using during the guide with the new HTC USB drivers installed to allow those drivers to begin working.
HOW TO INSTALL CLOCKWORKMOD ON THE HTC ONE M8
Download the ClockworkMod recovery image here.
Download the One-click recovery installer here.
Extract the One-Click recovery installer file to the desktop by right-clicking the mouse over the file and choosing to extract the file here.
Disable the Fastboot option from on the HTC One M8 handset, so you can boot into the Fastboot mode later. Head to Settings > Power > Fastboot and turn it off.
Extract the recovery image and change the name to "recovery.img".
Transfer the newly named recovery.img in the same folder as the One-Click recovery installer.
Double-click the mouse on the one-click-recovery-installer.bat'  and the program will begin running on the computer.
It will now take over and install the custom recovery on your device. If successful, your smartphone will reboot to normal OS mode. if that doesn't happen, you should install the USB drivers and try again.
Related Posts