In Chrome, there are free browser extensions that you can use to customize the Google Search results page. The same goes for Firefox. There are also add-ons that are meant to help you customize the way how the results appear on the Google Search page.
If what you want is to visualize your searches by adding website thumbnails, video thumbnails and other preview options, then here's how you can get it done.
How to add preview options to Google Search results in Firefox
Open your Firefox web browser.
On your Firefox browser, load the official add-on page for "Result Preview".
On the Result Preview page, find and click the "+ Add to Firefox" button.
When prompted by the installation dialog, just click "Install".
Once successfully added, just open a new tab and go to Google.com.
Do a test search by typing any keyword on the search box and then press "Enter".
By default, Google Search won't show any search preview but if you have the Result Preview add-on installed in Firefox, you'll see a preview thumbnail for each result regardless if it's a website or video.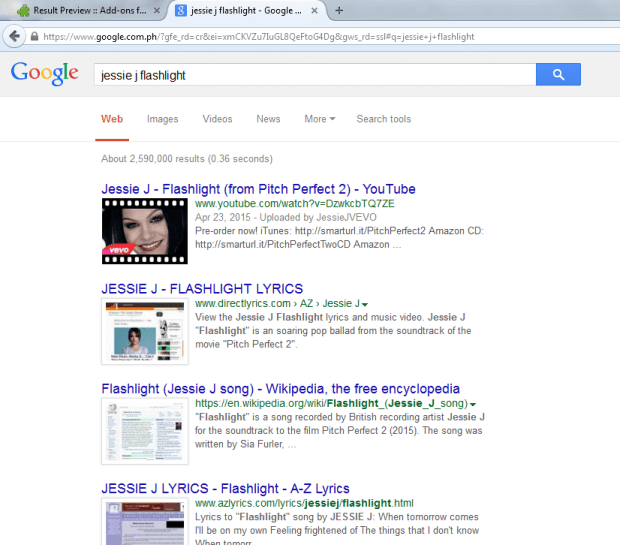 That's not all. If you right-click on each entry, you can choose to show or hide the position counter. You can also choose to enable or disable fully clickable results.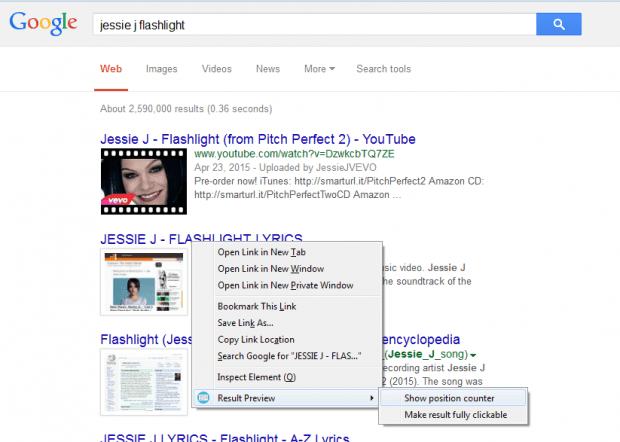 If you wish to return the default Google Search page results style, just disable the add-on through Firefox's Add-ons Manager.
That's it. You're done.
Related Posts