Android users are very familiar with the little green robot. After all, it's the official mascot for Android OS. What makes it even more interesting is the way how the little green robot evolves. For every new Android OS version, the Android robot also changes its appearance.
Speaking of which, what if you want to customize the Android mascot to fit your personality and style? After all, Android is all about customization. If that's what you want, then here's a simple way for you do so.
Create your own Android mascot online
On your web browser, open the homepage of "Androidify".
Once you're on Androidify, go to the top navigation and then click "Create & Share".
On the editor, click "name me" at the top of the green robot then enter the name that you like.
Once done, use the color panel to select a color for your Android mascot.
On the lower panel, select the clothing and accessories that you wish to add to your custom Android mascot. You can even customize the robot's hair, beard and mustache.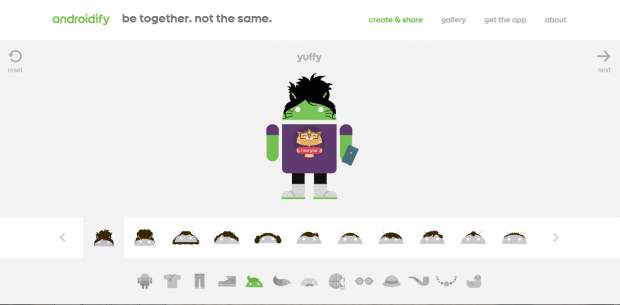 Click "Next" once you're done.
After which, you'll be asked to create your custom Android mascot's signature move.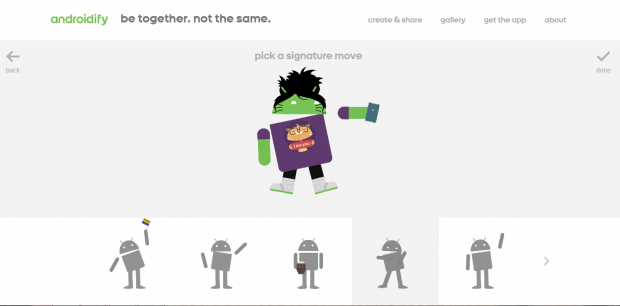 Finish your creation by clicking "Done".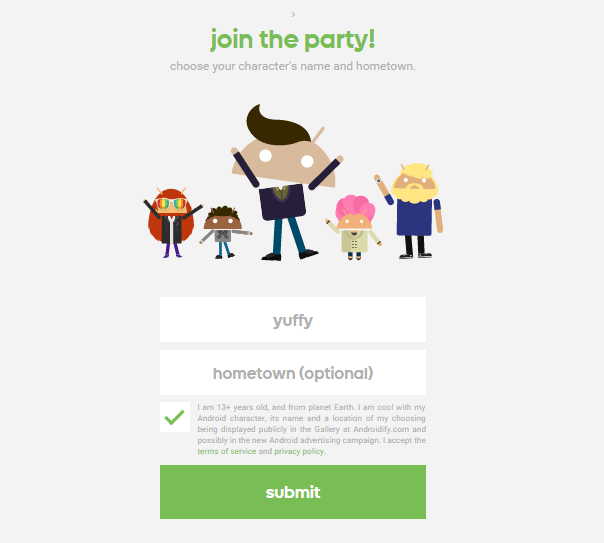 On the next page, confirm the name of your mascot and then enter your hometown (optional). Check the terms and conditions and then click "Submit".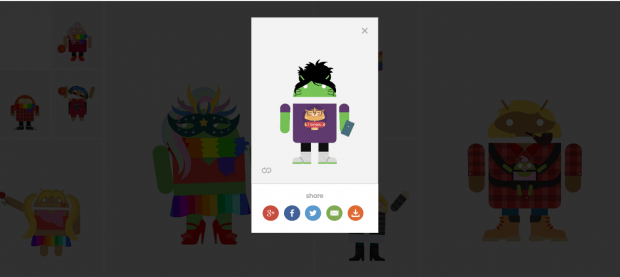 That's it. You may now download and save your custom Android mascot. You can also share it online via Facebook, Twitter, email or Google Plus.
Related Posts