Since the very early test version of Microsoft Edge, many people have cried for a Home button. And yes, Microsoft heard it clearly that they finally add a setting option to show Home button in Edge. If you're on Windows 10 Insider Preview, make sure you upgrade to the latest build (currently 10159) to see this feature.

Enable the Home button in Edge is pretty easy. First off, you need to open the browser's settings via its ellipsis icon. Then in the Settings pane, scroll down and hit "View Advanced Settings" button (by the way, I think it's weird that Home button is an advanced setting).
Finally, switch the toggle at "Show Home button" to the on position. However, don't forget to type in your home button web address then you're done.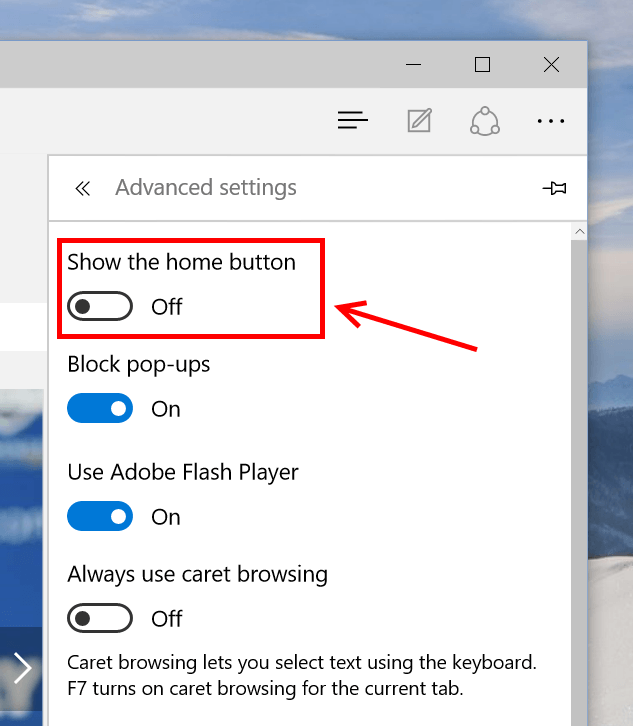 Related Posts