There are different of ways to install an APK file. If you already have the APK file on your device, then all you need to do is to install it via file manager or app installer. If you have it on your PC, then you must transfer it first to your device. You may transfer it via Bluetooth, USB or Wi-Fi. Now, what if you just want to directly install the APK file from your computer to your Android smartphone or tablet? Is that possible? Well, yes. You can do it by following the steps below.
How to install APK files from PC to Android
First, you must have your APK file ready on your computer. You can download APK files from certain websites such as APKPure.com. Save the file and make sure that it ends in .apk.
Connect your Android device to your PC via USB cable. Make sure to enable the "USB Debugging" option on your device by going to "Settings" > "Developer Options" > "Debugging".
Once done, download "Pure APK Install" from here (just find and click the download button) and then install it on your computer. It is compatible with PCs running on Windows XP, 7, 8 and 8.1. Just double-click the installer and then follow the on-screen installation guide.
Once the Pure APK Install software has been successfully installed, open it. You may double-click its icon from your desktop or simply find it from your list of installed programs.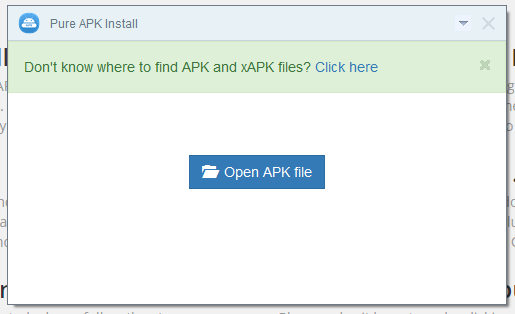 Once you see the Pure APK Install window, click "Open APK File".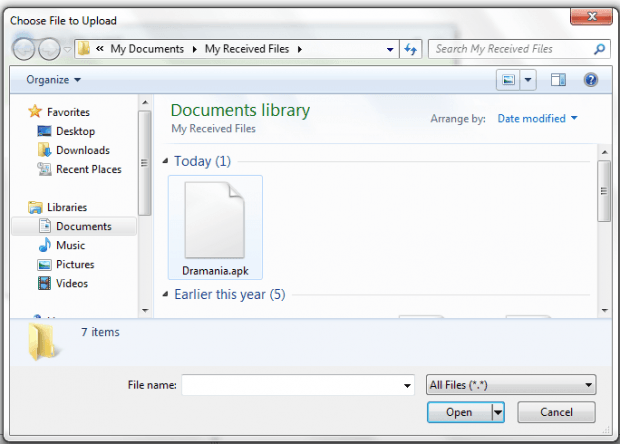 Next, find and select the APK file that you wish to install to your Android device. Click "Open" to confirm.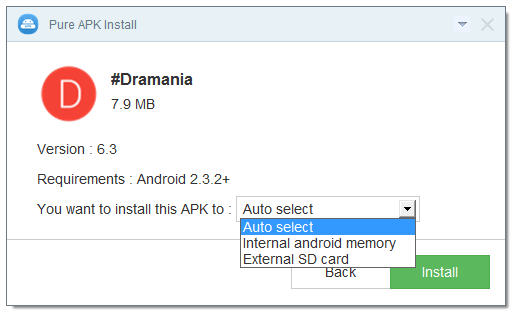 After which, the software will show you an overview of the APK including its version, size and supported Android OS versions. Click the drop-down menu to select the location where you want to install your APK.
Click "Install" to proceed.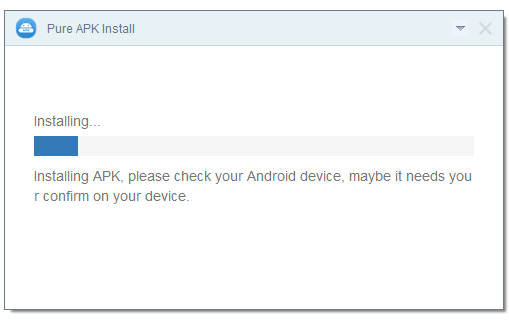 Wait while the software installs the APK file on your Android tablet or phone. It won't take that long.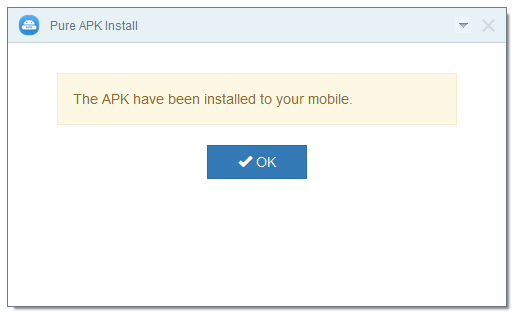 Once successfully installed, you will get a confirmation message and that's it. You're done.
Related Posts