Do you often copy and paste URLs from the Firefox address bar? If you do, then don't you think it's a hassle to long-press on the URL bar first before you can copy and paste the URL to another tab? How about when pasting a URL to Firefox from another browser or app? The same process applies and you even need to delete the existing URL in the tab.
Isn't there any simpler and quicker way to do so? Actually, there is. With the "Copy Paste Location" add-on for Firefox in Android, you'll be able to add a Copy/Paste button to the address bar. With the Copy/Paste button, you can easily copy and paste URLs in Firefox in just one tap!
How to add a Copy and Paste button to Firefox's URL bar in Android
Open or launch the Firefox browser on your Android device.
Next, go to the download page of the "Copy Paste Location" add-on. Install the add-on to Firefox by tapping the "Add to Firefox" button.
When prompted, select "Install" from the dialog box.
Once successfully installed, the add-on will immediately take effect. You do not need to restart or re-launch your mobile browser.
Whenever Copy Paste Location is enabled on your Firefox for Android browser, it will automatically display a Copy/Paste button right inside your browser's address bar.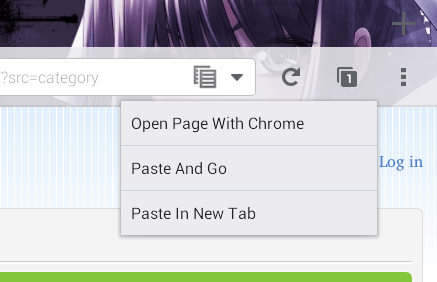 How to copy a URL
Load the tab or page first and when you see the URL, simply tap the Copy/Paste button on the URL bar. That's it. The URL will be automatically copied to your clipboard.
Pasting a URL
First, copy a URL from Firefox or from another app. Once it's been successfully copied to clipboard, select an existing tab from Firefox or open a new tab. On the URL bar, tap the small arrow next to the Copy/Paste button and then select "Paste and Go" or "Paste In New Tab".
It's as simple as that.
Related Posts