Does looking at ordinary links often bore you out? Well, you're definitely not alone. There are a lot of people in the Interwebs who feel the same way as you. Fortunately, there's now a cooler and more exciting way to view and share your links. Thanks to this new web app, you may now turn any link into emojis. Just read the rest of this post to find out how.
How to turn any link into emojis online
For this, you will need to use a modern web browser like Chrome or Firefox. You can also use the mobile browser on your tablet or smartphone.
On your browser, open any website (ex. dotTech.org, google.com) or web page and then copy its URL.
Next, open the "Linkmoji" website on your browser. Click here for the link.
Once you're on the Linkmoji website, type or paste the link (URL) on the field provided.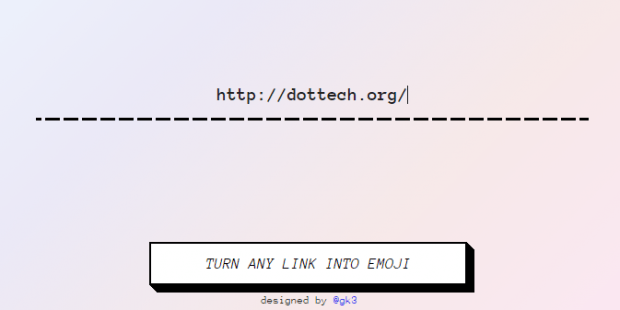 Once done, click the "Make the Link" button at the bottom of the page or simply press "Enter".
Wait while Linkmoji converts the link into emojis.
Once done, you'll be able to see the "emoji" version of your link. You may then select and copy the converted link.
That's it. You're free to paste or share the link via email, social media, etc.
Speaking of which, here are some cool examples of websites that Linkmoji successfully turned into emojis. You may also start creating yours by simply following the steps provided above.
Linkmoji examples:
DotTech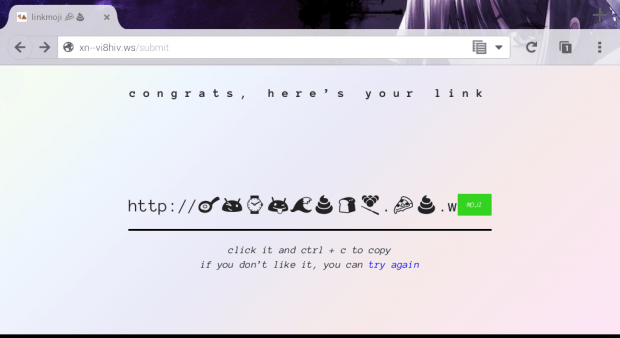 Google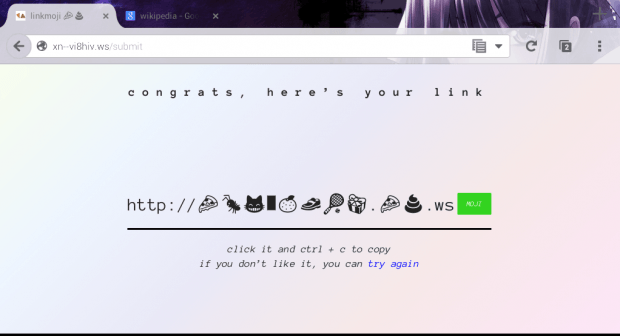 Wikipedia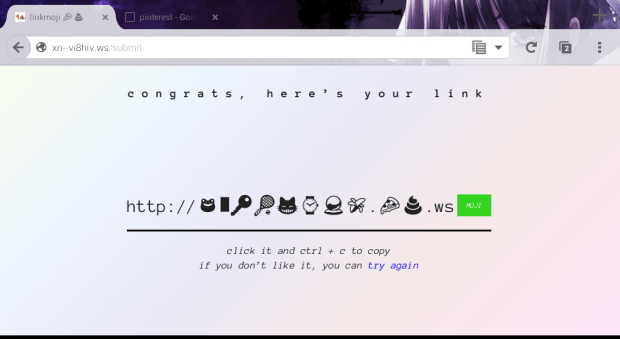 Pinterest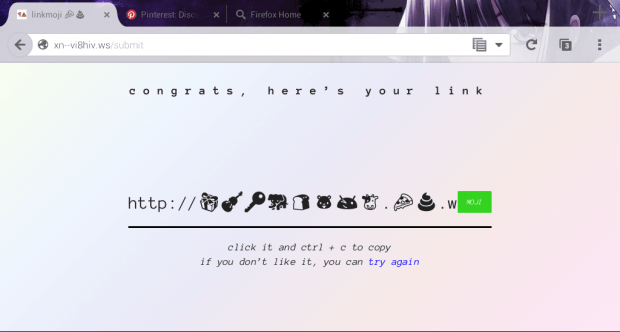 YouTube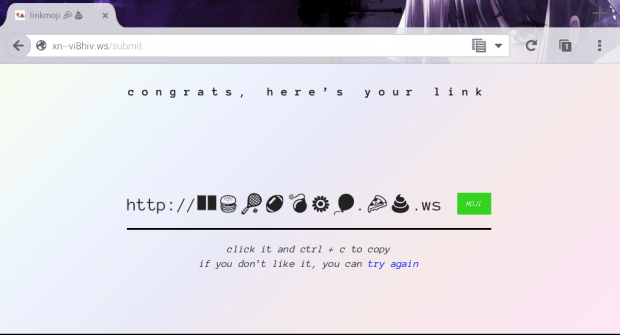 Related Posts