At long last, Google Drive has finally allowed its users to disable the download, print and copy options from shared files. So unlike before, you now have more control over your shared files. You may share your files and folders for public access but it's totally up to you if you want to permit the viewers and commenters to copy, download or print the files.
Needless to say, this option will certainly come in handy for users who are using Google Drive for work, school, business, etc.
How to disable download, print and copy options for shared files in Google Drive
First of all, you must have an existing Google account with access to Google Drive.
If you already have an existing account, just open your browser and then go to your Google Drive dashboard.
On your Google Drive dashboard, right-click on any file that you want and then click "Share".
On the "Share with others" dialog, click the "Advanced" link at the bottom.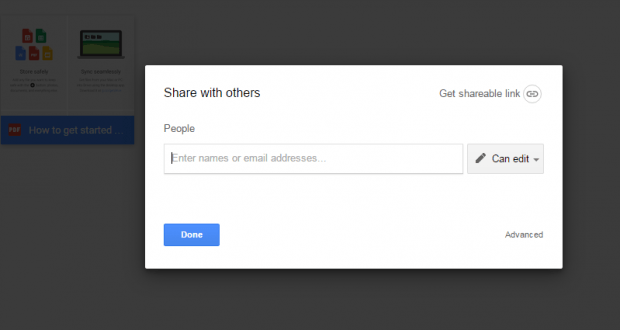 On the advanced sharing settings, go to the bottom part and then check "Disable options to download, print and copy for commenters and viewers."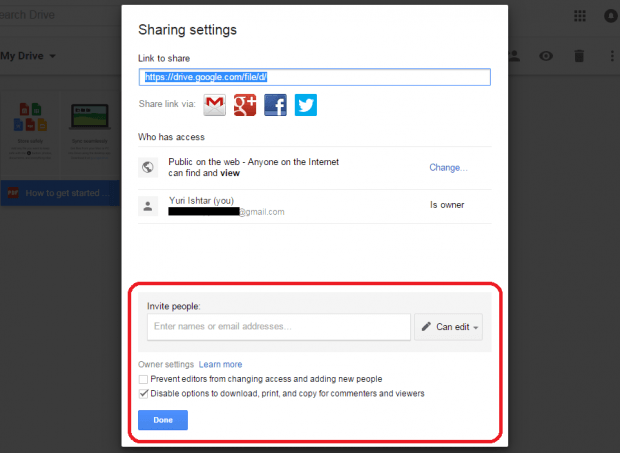 Click "Save Changes" to confirm.
Once checked, you may copy the given URL of your shared file and then set the link sharing mode to "On – Public", "On – Anyone with link" or "Off – specific people". Click "Save" when done.
Paste and share the link as you like.
That's it. You're done.
It's really easy to do plus you're free to update or change the download, print and copy options whenever you want.
Related Posts