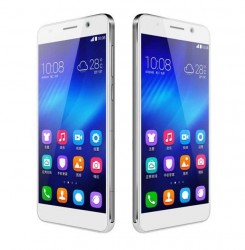 If you've had enough fun with the additional apps, the latest OS updates from custom ROMs, removing bloatware, tweaking the hardware by overlocking the CPU, or any other reasons for rooting Android, you might want to unroot Huawei Honor 6 instead. You might remember me writing the how to root Huawei Honor 6 guide earlier that comes with an easy method using SuperSU. Unrooting the same device is using that same SuperSU package and I'll show you how it's done below.
REQUIREMENTS
SuperSU. Our rooting guide teaches how to root with the SuperSU file. You need that file to follow the guide.
You should take a backup before starting the guide. You won't lose any data, it only wipes the SuperSU binary. Still, it's best to play it safe with a backup just in case.
HOW TO UNROOT THE HUAWEI HONOR 6
Open the SuperSU app you installed when gaining root access.
Tap on the Settings from inside SuperSU.
Tap the "unroot' option available from the Settings.
Wait until the app successfully finishes chaining your internal hardware and you're all set.
Your device should reboot on its own when it's cleaned up. If it does not do that, please reboot it manually.
All devices using SuperSU can be unrooted with SuperSU. However, the way in which SuperSU acts for each device can be unique. If you are finding the unrooting method didn't work well for you, download the SuperSU app again so you can regain control of your rooting permissions. Otherwise you'll have each app with a root permissions granted.
Related Posts