Are you bad at writing letters? How about writing emails? Do you often need to reply or send emails to different types of recipients? Well, if you're really finding it hard to compose emails for professional and business purposes, you might want to consider using templates. With email templates, you can easily generate email messages for a specific type of audience. You may then revise the template as you like but the bottom-line is, you won't feel stumped because you have a guide.
Speaking of which, Contactually is a web service with an online email template generator. With it, you can easily generate email templates for clients, prospects, business partners and even for your ex-lover!
How to easily create email templates online
First and foremost, click here to go to Contactually's online email template generator. You don't need to sign in or register in order to generate templates. Nonetheless, if you want to make the most out of its features, then you may sign up for a free 30-day trial of its premium package.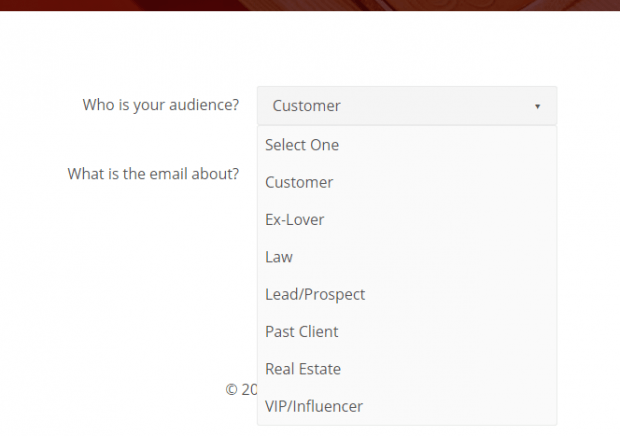 So once you're on the email template generator page, select the target audience for your email (ex. customer, prospect, Law, etc.) and then indicate the primary purpose of your email.
After which, click "Generate Template" and your email template will be instantly generated on the next page.
Next, enter your email address as well as the email address of your recipient. If you want to send your email template as it is, just click "Send now".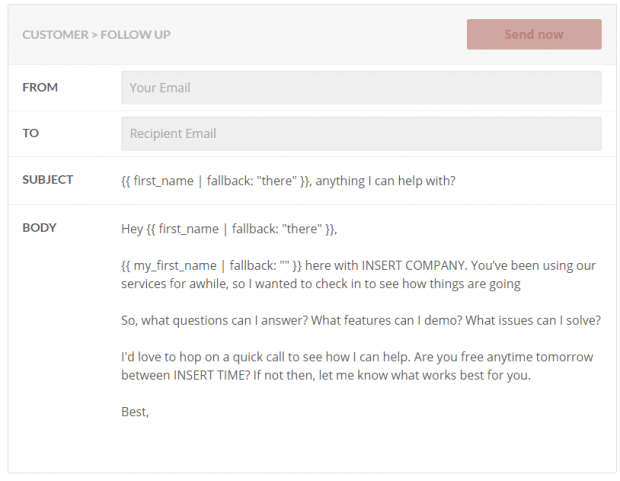 However, if you still want to edit or make some minor revisions on your template, just copy and paste it directly to your email compose box.
With Contactually, you can instantly generate email templates for customers, real estate clients, VIPs, influencers, leads or prospects, etc. So go ahead and check it out!
Related Posts