As Firefox continues to release its newer versions, you can also notice the changes and improvements to its UI. Back then, the menu bar used to be shown at the top by default but now, all you need to do is to click the Menu icon. In newer versions of Firefox, the Menu icon is located in the toolbar. It's often called as the hamburger icon or the icon with three horizontal lines.
Speaking of which, what if you find the Menu icon too plain? Is there a way for you to customize it? Instead of showing the three horizontal lines, can you change the icon to show the Firefox logo in classic or outlined view? Well, you can! Just read and follow the instructions listed in this post.
How to change the Menu icon in Firefox toolbar
Open your Firefox web browser. Make sure it's updated to the latest version (Firefox 39 and up).
Next, click and open this link on your browser. It will take you to the download page for the "Iconic Firefox Menu" add-on.
On the said page, click "Add to Firefox" and then click "Install" when prompted.
Once successfully installed, go to your browser's add-ons manager. Go to Menu > Add-ons > Extensions.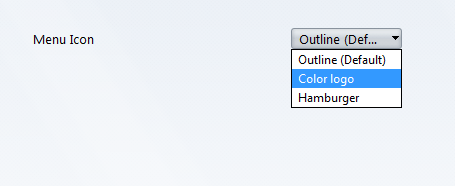 On the add-ons manager, click the "Options" button for Iconic Firefox Menu and then select your desired Menu icon. With the said add-on, you can choose to set the Menu icon to Outline, Color logo or Hamburger.

That's it. The usual Menu icon with three horizontal lines will be automatically replaced by a custom Firefox Menu icon.

It's as simple as that!
Related Posts