In one of our posts here in dotTech, we covered the steps on how you can hide the vertical scroll bar in Chrome. This time, you are going to learn how to do it in Firefox.
By hiding the scroll bar, you can make your browser screen look more spacious. It's also great if you are viewing sites or web pages in landscape view. After all, you can still scroll up or down the page using the mouse wheel or keyboard arrows.
How to hide the scroll bar in Firefox
On your Firefox web browser, open the add-on page for "HideScrollbars".
Install the HideScrollbars add-on to your browser by clicking the "Add to Firefox" button on the page. Select "Install" when prompted.
After installing HideScrollbars, it will not add or place any icon to your browser's toolbar. Instead, it will just automatically hide the vertical scroll bar and horizontal scroll bar on any page that you visit.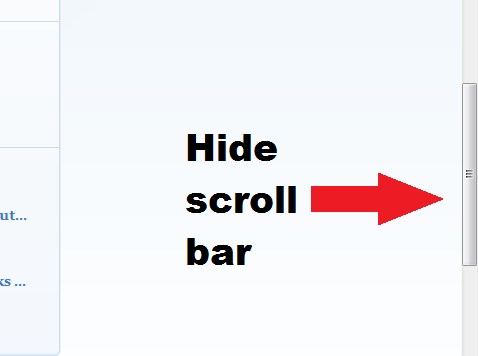 If you already opened a page right before installing the add-on, just reload that page and the scroll bars will be immediately removed or hidden.
So that's basically it. If you wish to make the scroll bars appear again, just disable the add-on from your browser's add-ons manager.
It's really that simple.
Anyways, what's great about using HideScrollbars is that you can choose enable or disable it whenever you want. It's also very ideal for users who prefer to use their mouse wheel or keyboard arrow keys for scrolling web pages. So go ahead and feel free to check it out.
Related Posts