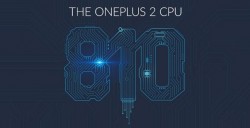 The OnePlus 2 handset is officially out now, although you'll need to get through an extremely strict invite system if you are to come out the other end with one in your hands anytime soon. With some work in the OnePlus forums making new friends, you might end up luckier than you think — that's how a few people I know of have joined in line. Once you are in that line you might be interested in learning how to check your position on the OnePlus queue.
Assuming you've got your new second-generation OnePlus smartphones now, it's time to learn how to get the most out of it. It all starts with entering fastboot mode. Fastboot mode — otherwise known as bootloader mode — is your gateway to some additional menu's which are commonly used in conjunction with entering recovery and rooting.
BEFORE WE BEGIN 
Download fastboot and ADB drivers on the Windows PC.
Enable USB Debugging Mode. Unlock it by tapping the build number from the Settings, then entering the Developer Options menu from the Settings and checking the box for USB Debugging.
Now you're all set to stat the guide.
HOW TO ENTER FASTBOOT MODE ON THE ONEPLUS 2
Open the command prompt window.
Connect the OnePlus 2 handset to the computer.
Type the first command: "adb reboot bootloader".
Press enter on the keyboard.
You are now in fastboot mode.
That's all you need to learn. Now you can easily access recovery mode.
Related Posts