If you still haven't noticed, the recent version of Facebook for Android (version 39) has rolled out a new feature. The feature is called "See First". With this feature, you can set your News Feed in such a way that it automatically shows a user's latest post on top of everything else. This way, you can prioritize the posts of those important people that you follow. So whenever someone in your inner circle posts an update, his or her post will always come first instead of those posts from not so important Facebook groups and pages.
Speaking of which, here's how you can configure your FB News Feed to always find and show a user's latest post on top of others.
How to always find a user's latest post on top of News Feed in Facebook (Android only)
First of all, do not forget to update your Facebook app for Android to its latest version.
After which, open or launch your Facebook app and then view the profile of any user on your friends list.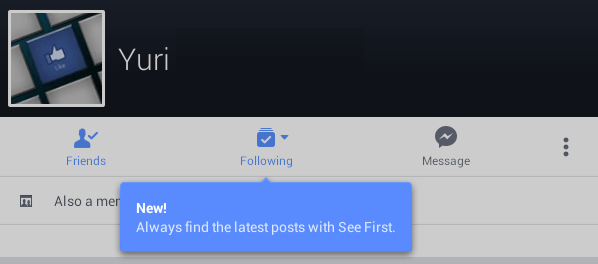 Once you're on that user's profile or timeline, go to its main menu just right below the cover photo and select "Follow". If you're already following that user, simply tap the "Following" icon and then switch to "See First".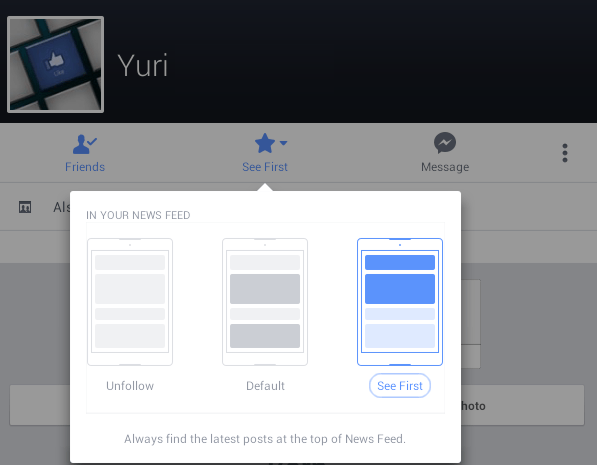 So that's basically it. Once that user posts something, it will be automatically shown on top of your Facebook News Feed. Plus, you can easily recognize that user's post because it will be marked with a blue star just like the image shown below.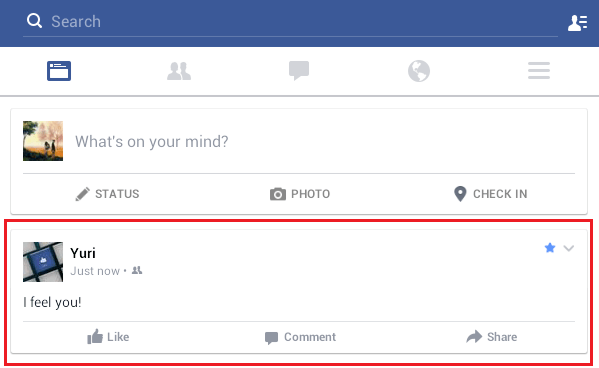 It's that simple.
Anyways, this feature is also available on Facebook for iOS and will soon be rolled out to Facebook for Web.
Related Posts