There are times when you need to convert your spreadsheet data into a list or plain text that's separated by commas. Well, if it's just five or ten items then you can do it manually. However, what if you need to convert hundreds or even thousands of items? It will definitely take a long time if you choose to do it manually. The good thing is there's an easier option and you can do it too by following these six easy steps.
How to convert spreadsheet data into a comma-delimited list online
First, open your spreadsheet and then copy the data that you wish to convert into a comma-delimited list.
Next, open this link on your Chrome or Firefox web browser. It will take you to the homepage of "delim.co", a free online comma separator. It's a web-based tool and it doesn't require you to log in or register. If you're not using Chrome or Firefox, then you can use any web browser that you prefer.
Now, go ahead and paste the data that you copied from step one into the "Column Data Here" field.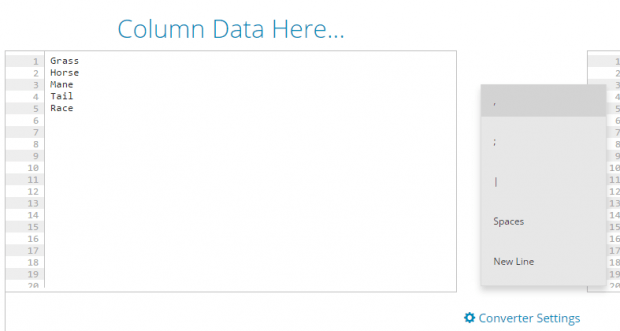 Do you see the menu on the center of both fields? Click the first option on the menu and then select your desired separator. Choose comma for a comma-delimited list.

If you want to use a custom character as separator or if you want to separate each item per line, then click the "Converter Settings" link for advanced options.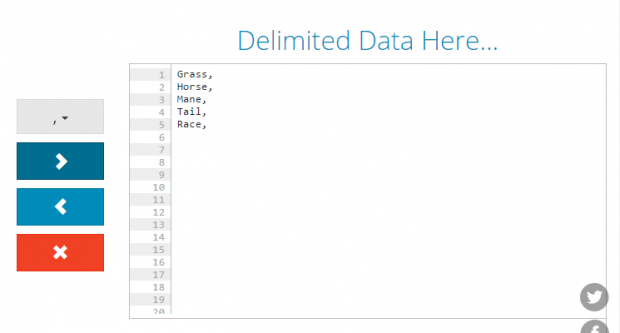 Once you're all set to convert your spreadsheet data, just click the arrow button that's facing to the right and that's it. Your converted data, which is now a comma-delimited list, will be immediately shown on the "Delimited Data Here" field.
That's it. You're done.
Related Posts