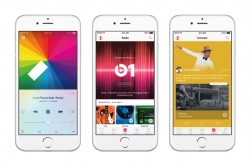 The Cupertino company has made the rounds today and released new software updates for all mobile devices and computers. The one we have here today — iOS 8.4.1 — is now available for iPhone, iPad and iPod touch devices.
Those of you interested in jailbreaking Apple products might be interested to know that this iOS 8.4.1 final IPSW release does patch the current and only known available exploits using TaiG and other tools like the PP Jailbreak. What's more, there's no signs of a new jailbreak coming out just yet, although they do have a tendency to spring up without any warning, so one could be released very soon.
The official iOS 8.4.1 final release comes with fixes in place for the iCloud Music library bug, the ability to easily add songs to the Apple music when Apple Music is set to show the offline music only, and several other major bug fixes. If you had any issues with tapping Love while listening to Beats 1, you'll be pleased to learn a fix is now in place for that. Moreover, you will no longer see incorrect artwork displayed while posting to Connect.
Regardless if you happen to know of any of those issues or not, it's always a great idea to update to the latest software versions of what should be a better experience that runs smoother, and comes with additional security. For those who also want the latest iTunes to go with this iOS 8.4.1 release, you can read up on that here. For everyone else, use the corresponding links below for your device.
Direct iOS 8.4.1 IPSW download links:
Related Posts