Have you desperately wanted to watch a certain video in YouTube but ended up being extremely disappointed because it's unavailable in your country or region? Well, you are definitely not alone. Like you, there are many avid YouTube viewers out there who are not allowed to watch certain videos because of geographical restrictions. The thing is, you can actually find out all of the regions where the said video is restricted just by doing a simple search. By doing so, you can easily identify the region or country where it is available and hopefully, find a way to make it viewable.
How to check if a YouTube video is restricted in certain regions
For this, it doesn't matter whether you're using Chrome, Firefox or any other browser. Just make sure that your browser is up-to-date.
So moving on, just go to the YouTube site and open the video that you can't watch on your current location. Copy its full URL on the address bar. If the YouTube video happens to be embedded on another blog or site, just copy its full sharing URL.
After you've copied the YouTube video link, open the "YouTube Region Restriction Checker" by clicking this link.
Once you're there, paste the video's URL on the field provided and then click "Submit".

You'll then get a map which highlights the regions or countries where the video is allowed or blocked. The red regions signify the countries where the said video is not allowed. The grey regions signify the countries or places where the video is available for public viewing.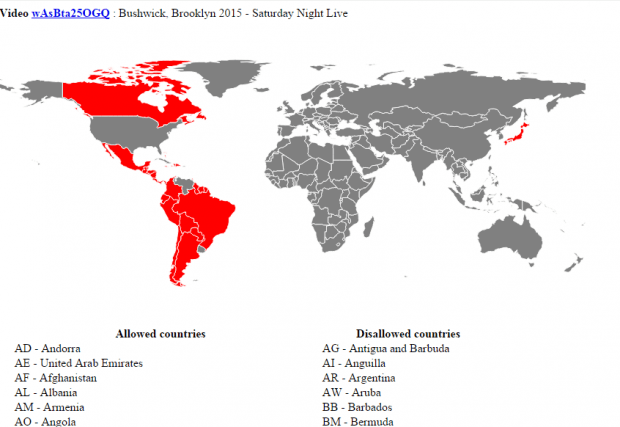 That's it. Do note that the said site will only check the video if it's restricted in certain regions or countries. It will not provide you with any solution as to how you can watch the restricted video in your country.
Related Posts