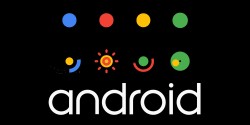 The Android 6.0 Marshmallow Developer Preview 3 is now readily available for Google Nexus smartphone and tablet owners to download. The DP3 build is a factory image. Installing a factory image on your Android device will wipe over any data and return it back to a factory state. Additionally, this is still labelled as a Developer Preview and not a final ROM release for marshmallow even though it does come under the marshmallow name. That means you will get some bugs and a ROM that's not a smooth as the final product will eventually be. Developer Previews are usually reserved for just that: Developers.
The said new build is available for the Nexus 5, Nexus 6, Nexus 9 and the Android TV Nexus Player devices. As you probably know, these devices always come first for anything Android-related since they are owned and operated by Google. The earlier development builds are labeled as Android 'M' since we only just heard the official name last week which was evidently marshmallow.
Download links to the official Android 6.0 Marshmallow Developer Preview 3:
Those of you who want to know how to root the new DP 3 can do so by following one of our guides available on the site. You can find the links for the Nexus 5 here, Nexus 6 here and the Nexus 9 here.
The official release of Android 6.0 Marshmallow will take place sometime this fall for those in the US. For those of you outside of the US, fall is just beginning over the next few days.
Related Posts