Peer-to-peer file sharing is often associated with BitTorrent. It's basically a torrent client that allows shared access to files of any size. The concept is quite simple. You use the client to share the file and let others download it. Once done, you can stop sharing the file so it doesn't need to be hosted somewhere.
Speaking of which, have you ever thought of doing peer-to-peer file sharing using your web browser? Well, it's possible.
How to do peer-to-peer file sharing using a web browser
For this, it doesn't matter what browser you're using. You're free to use Chrome, Firefox, Safari, Edge, Opera, etc.
Next, click and open this link on your web browser. It will take you to the homepage of "FilePizza".
Once you're on the FilePizza page, click "Select a File" and then choose the file that you want to share via peer-to-peer sharing. Do note that you can only select one file at a time. If you want to send multiple files, it would be best to put those files in a ZIP or RAR package first.

With FilePizza, you can also share any type of file. You can send photos, images, archives, videos, text files, documents, spreadsheets, executable files, etc. There's also no limit to file size. Just remember that if you're using FilePizza in Chrome, you may need to limit the file size to 500MB. Other browsers like Firefox don't really have any issues when it comes to using FilePizza to send large files.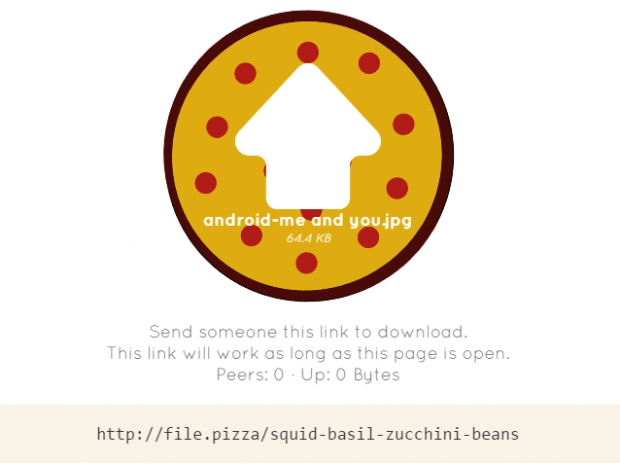 Wait while the web client processes your file. Once it's ready, just copy and share the link to those whom you want to download your file. Remember to keep the FilePizza page open and do not refresh it until the download is done.
That's it. You can go ahead and give it a try if you want.
Related Posts