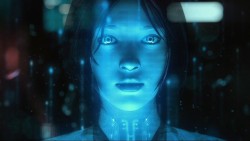 If you are anything like me and write on a keyboard more often than your fingers suggest you should, you might sometimes need to look up word definitions on the web. There are a few of my personal favorite websites for doing this, which aren't affected by which operating system you visit them on. However, I usually don't browse them on mobile devices, or even from my Microsoft Surface, because it isn't very efficient in doing so. Many of the sites don't adapt well with responsive design and still use the desktop environment which results in text too small for my eyes to see unless I move the screen closer. Windows 10 manages to change that with the help of the new voice assistant, Cortana.
HOW TO LOOK UP WORD DEFINITIONS WITH CORTANA VOICE ASSISTANT IN WINDOWS 10
1. Open Cortana.
2. Say "what does (your word) mean".
3. Cortana will give you her best answer.
For a personal assistant, Cortana's ability to track word definitions works surprisingly well. Since all our current personal assistants like Siri, Google Now and Cortana need programming, it's impressive to see Cortana's scope. All three have different abilities, strengths and weakness. This is one strength of Cortana's that makes her incredibly useful.
The other great thing about Microsoft's digital assistant is that you can use it on Android and other platforms. It's not just available in the Windows environment.
Related Posts