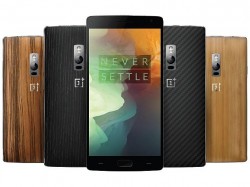 Team Win's TWRP recovery is the first custom recovery to make it out for the OnePlus 2 smartphone to go along with the root access. With a custom recovery fully installed, you are then able to start flashing zip files for uploading the custom ROMs. Without a custom recovery installed, you are restricted to using those root-only apps from Google Play and other third-part sources. Here's everything you need for setting up the recovery:
REQUIREMENTS
You should follow this guide for settings up the TWRP recovery before following the guide we have for root access. To avoid confusion, that is true if you are using our rooting and custom recovery method, but won't necessarily remain true if you are following a different method.
The guide is made with the OnePlus 2 smartphone in mind only. Do not try installing this TWRP recovery file on the first-generation handset. Each file is unique.
BEFORE WE BEGIN
Download the OnePlus 2 USB Drivers for your computer. You will need a computer to carry out this guide.
You are voiding the warranty by following this guide. Moreover, the guide is a risky process. Only follow it if you are an advanced Android user.
HOW TO INSTALL TWRP RECOVERY ON THE ONEPLUS 2
Download the TWRP Recovery file you need from here.
– download the recovery to the computer and not the smartphone.
Connect the OnePlus 2 to the computer using the USB cable.
Open a command prompt window and type this command: "adb devices"
Type the next command: "adb reboot bootloader" to get your device into the bootloader mode.
Change the directory of the command prompt by typing this command: "cd Desktop".
Type this command next: "fastboot flash recovery <name of the .img file>" to flash the custom recovery. Make sure you change the words where it says "name of the .img file" to the name you see in your file extension after unzipping the file.
You should now have no worries selecting the recovery option from the Fastboot menu.
Now that you have the custom recovery installed, it's time to learn how to root the OnePlus 2 handset.
Related Posts