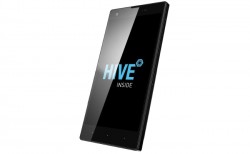 If you own one of the many Xolo mobile devices and want to transfer files from the device to the computer, you'll need to first download the USB drivers for that. The USB drivers are needed for your device to talk to the computer. If you download the drivers and your device is still not connecting properly, try rebooting the Windows PC and seeing if that helps.
List of compatible Xolo devices:
Xolo A500
Xolo A500L
Xolo A500s IPS
Xolo A510s
Xolo A600
Xolo A700s
Xolo A1000
Xolo A1010
Xolo Cube 5.0
Xolo Era
Xolo LT2000
Xolo Omega 5.5
Xolo Opus HD
Xolo Play 6X 1000
Xolo Play 8X 1100
Xolo Play T100
Xolo Prime
Xolo Q500s IPS
Xolo Q520s
Xolo Q600s
Xolo Q700
Xolo Q700i
Xolo Q700S Plus
Xolo Q800
Xolo Q900
Xolo Q900S Plus
Xolo Q1000
Xolo Q100o Opus 2
Xolo Q1000s Plus
Xolo Q1010i
Xolo Q1020
Xolo Q1200
Xolo Q200L
Xolo Q2500
Xolo Tab
Xolo X500
Xolo X910
Xolo X500 Club
Xolo A500s
Xolo A500s Lite
Xolo A550S IPS
Xolo A700
Xolo A800
Xolo A1000s
Xolo B700
Xolo LT900
Xolo X1000
Xolo X900
Xolo Tab 7.0
Xolo Q3000
Xolo Q2100
Xolo Q2000
Download the Xolo USB drivers for mobile devices from this link.
There are more devices these Xolo USB drivers are compatible for. If yours isn't on the list, try downloading the driver and see if it works. It should work for all Xolo mobile devices!
Related Posts