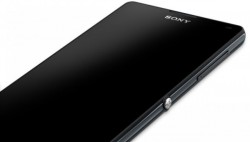 If you own the Sony Xperia Z and want to install a custom recovery, you might consider installing TWRP recovery. The following guide will teach you how to install the aforementioned custom recovery on the Sony Xperia Z.
REQUIREMENTS
You can only install this TWRP recovery file on the Sony Xperia Z.
BEFORE WE BEGIN 
HOW TO INSTALL TWRP RECOVERY ON THE SONY XPERIA Z (WORKING ON ANDROID 5.1.1 LOLLIPOP)
Unzip the TWRP recovery file and keep the folder open.
Hold the Shift key on the keyboard and right-click the mouse on an empty white space in the same folder.
Choose to open the command prompt window from the new menu that is presented on the display.
Connect the Sony Xperia Z to the computer.
Type the first command in the command prompt: "adb reboot bootloader".
Type the second command to check your device is connected: "fastboot devices". Those who do not see their devices connected should reinstall the USB drivers.
Now we flash the recovery by typing this command: "fastboot flash boot boot.img".
Nice job. The recovery is now being flashed on your device.
Now that you have successfully installed the custom recovery you can install the custom ROMs. Furthermore, you can get started on the rooting guide to open your device up to those wonderful root-requiring apps.
Related Posts