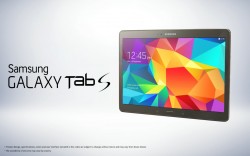 Just as the name suggests, download mode on Samsung Galaxy Tab S 10.5 represents a new mode where you can boot the device and flash ROMs and kernels. These ROMs and kernels might be official firmware builds, ROMs, rooting files and more. The special mode we call download mode is available on all Samsung devices. Other OEMs and manufacturers use a similar mode to flash ROMs and kernels on their devices, but the name 'download mode' is most commonly associated with Samsung. You might know the mode as Fastboot or Bootloader mode on other devices.
Fortunately for us, learning how to enter download mode on Samsung Galaxy Tab S 10.5 is far easier than entering a recovery mode for some devices. A recovery mode often is more difficult to enter because it's a much more sensitive area where people can accidentally delete data if they were to have kids access the mode. Download mode comes with limited dangers unless you were to hook it up to a computer and start flashing incorrect files.
Since entering the download mode is an official operation brought to us by Samsung, you do not void the warranty by following this guide. Furthermore, you won't wipe any data by following this guide. With that being said, you are likely wanting to enter download mode to go on and do some sensitive operations with your device, and those operations are sometimes to best to have backed up your data before starting.
HOW TO ENTER DOWNLOAD MODE ON SAMSUNG GALAXY TAB S 10.5
You must start by turning the Samsung Galaxy Tab S off completely. You can do that one of two ways: quickly press the Power button and then select the 'Switch Off' option from the menu. Alternatively, you can long-press the Power button and it will eventually turn off. Just make sure it's not sleeping and is all the way off.
Now reboot the Samsung tablet holding the Power and Volume Down buttons. Some version might need the Power + Volume Down + Home button.
Wait for the screen to change before letting go of the buttons. You should see the screen telling you it's 'downloading' .
Press the Volume Up button to continue past this point.
Once you have pressed the Volume Up button you should see the warning message leaving the Samsung tablets display.
Now you are ready to connect the Samsung Galaxy tab S to the computer and use the device in download mode.
That's the guide for learning how to enter download mode on Samsung Galaxy Tab S 10.5 tablets. You should find the above guide works for any model number, whether it be a WiFi variant or a different version of the tablet.
Related Posts